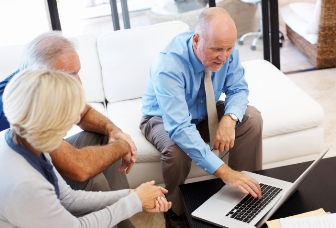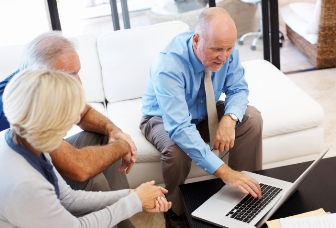 In this series, we've been discussing how
consumer behaviour has changed
,
what consumers want in a tradesperson
and their ideal
home improvement product
.We know
how
sales have changed, but what does this mean for your sales pitches?Here are some practical sales and marketing tips to help you get more qualified leads.
1. Everybody LOVES showrooms
Consumers love the freedom of turning up to a showroom or site rather than booking an appointment. Before making a purchasing decision, homeowners will want to meet you in person to find out everything they can't find out online – prices, timescales and their "instinct" about you as a company.These leads tend to be the hottest and you'll have a high conversion rate, but consumers will want the right answers to their questions, so your sales pitch needs to be spotless.
2. Know when to act
Most tradesmen know the best time of year to sell their products and services. However, everyone we've spoken to has told us that 2014 has been a difficult year to predict what products are going to be popular and when.This is where web data comes in handy. According to research by Bazaarvoice, review sites peak on Boxing Day. Knowing this, you should put a marketing plan in place in the weeks leading up to Christmas to make the most of these extra New Year's sales opportunities.
3. Deals or no deals?
Some companies like to offer big savings on their products year-round ("70% off conservatories today only!"), while others prefer to test the waters before giving a quote for a home improvement project. Be aware that Which? warns consumers off signing up with companies that slash their prices dramatically – it's not seen as professional or trustworthy.If deals work for you, stick with them, but they're not always necessary for business success – by offering quality products and an outstanding service – and promoting your range – you will attract customers naturally.
4. Keep your sales presentations short and sweet
On average, consumers do 80% of their research and decision making online before picking up the phone. Increasingly, they know a lot about your products before your sales meeting and only need to confirm a few details before making a decision.In this way, most sales presentations or initial surveys shouldn't need to last longer than half an hour. Best practice is to then follow up this meeting with a written quotation – word processed is best – for the homeowner to digest at their leisure.
5. Look after your online presence
The internet has changed the sales cycle forever. Even if you're not online, other people are, which means you're leaving your reputation in the hands of previous customers and even competitors. Also, a website is another mark of a trusted trader; it's the online version of a bricks and mortar premises.If you haven't already got a website, that should be the first thing on your list. Also, get satisfied customers to leave reviews on review site or upload their testimonials onto your site.
6. Invest in the latest technology
If you haven't got a smart phone yet, you're now in the minority. And this year, the number of people owning a tablet is set to overtake the number of laptop owners. Consumers are now used to using technology in their buying decision, and brochures, clipboards and handwritten quotes are starting to look old fashioned.Wow your customers by showing them your website or product range on a tablet. Not only will it look good, but it will ensure them that you use the latest technology – in your factory or on site – to give them the most up-to-date products and flawless installation.
7. Are you accredited?
Consumers are looking for a trustworthy home improvement service. Even if you offer the best quality service and end result, homeowners won't know about it unless you prove it to them. Case studies, testimonials and online reviews are persuasive, but accreditations are more reassuring.Membership of recognised industry bodies and associations such as the CPA will automatically gain consumers' trust – you'll be surprised at how many more phone calls you'll get just by displaying our logo. With the CPA, you also get a
quarterly independent assessment
of your projects (i.e. installations) that you can promote on your website or in your marketing materials.
Join the CPA today
and you'll benefit from much more than Insurance Backed Guarantee and deposit protection provision. We offer advice about Minimum Technical Competency training, marketing support and even extra leads.