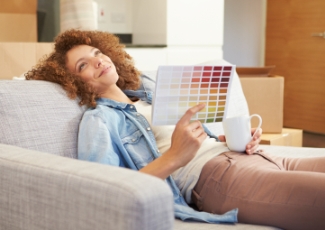 Wondering why your leads have dried up? Or are you having no luck ramping up your sales? That's because consumer behaviour has changed. If you haven't changed your sales outlook and operations in the last 10 years, you'll be missing out on loads of leads that are going directly to your competitors.You might be investing in all the right products and offering the best installation service in your area, but that doesn't necessarily mean your prospects are coming to you. Do your target customers even know you exist?
Times have changed
The economic crisis had a big impact on sales – it's now a buyers' market. Consumers have become more careful with their money, preferring to save up for a home improvement product rather than buying on credit.Even though the economy's picking up (and most trade businesses who have survived the recession will have noticed their sales figures rising), the economic downturn has changed the sales landscape forever.
Marketing is the new sales
You might have heard a lot of marketing companies touting this lately. But that's because it's true. About 80 per cent of the buying cycle occurs at the marketing stage. Essentially, consumers make up their mind about you before contacting you.With the nature of the industry we're in, consumers often don't pay attention to advertising or marketing until they desperately need it (i.e. emergency leaking conservatory roof!) or until they're financially ready to make such an investment. So you need to
be the first business they think of
when they begin to search for a company.
Be present on more than one channel
Remember when your customers would look you up in the phone book and ring you for a quote? While some consumers still use local directories and newspapers to find you, the wide variety of channels available to them – including TV, radio, online, social media, email and mobile – means that they're bombarded with thousands of messages and calls to action every day. You need to make sure your business – and your brand –
stand out from the crowd
.Purchasing decisions are now more than just a service or business transaction. Consumers make their buying decisions based on 'emotional' reasoning, preferring brands that engage with them across several channels.
Let your prospects come to you
Many homeowners have come to "dread" the idea of the double glazing salesman. Rather than feeling pressured by a salesperson eager to close a sale, many consumers now prefer to research product ranges and companies online in their own time.There's only a small window of opportunity to convince your customers that you are the tradesperson for them – ecommerce customers make a purchase in an average of 2.25 days – including research time. Embrace the power of the web and maximise your online profile, so homeowners find you before your competitors.Only by adapting your
sales and marketing techniques
will you survive in this new era of consumer power. In the next article in this series, discover what the future of online sales involves and find out how to make the web work for you.