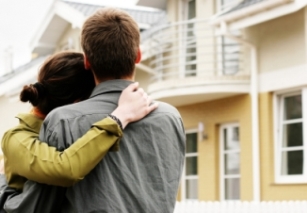 In a previous article, we've talked about what homeowners look for in a
home improvement contractor
. But what criteria do they look for in a product?Whether you're offering a high value home addition, such as a new conservatory, or a more routine repair service, homeowners will want to know that you offer the products they want.Sometimes, homeowners are afraid to ask tradespeople directly, in case they are pressured into agreeing to a sale and end up with a product they never wanted.While this doesn't happen often, homeowners now prefer to research the products first, before searching for a contractor.So what are the products homeowners want?
Product features – e.g. colour
According to a study about online shoppers, a product's features is the top consideration when deciding whether or not to buy. Home improvement products especially depend on personal tastes and functionality. If a consumer isn't 100% satisfied with the product, they won't want it for their home.It doesn't matter how many options you offer – you just need to make this information more available. Colour options, hardware and other features, how it functions – it might seem obvious to you, but if the homeowner can't visualise the product in their home, they won't agree to a sale.
Security and safety
This factor obviously depends on what product you're selling, but in the case of alterations to the outside of a house (front door, double glazing, etc.) a product's security is a huge consideration.Make sure the products you offer abide by current manufacturing standards and General Product Safety Regulations. Consumers recognise accreditations such as CE marking, ISO certification and, more recently, Secured by Design status.
Energy saving
Although more relevant in winter when fuel bills are higher, homeowners – especially bill payers – want a product that will contribute to the energy efficiency of a house. Products that promise to save or even generate money, such as solar panels, are also desirable – as long as the results are tangible.
Brands
When it comes to home improvements, most consumers are happy to be recommended a product that will tick all their boxes without investigating further. With the rise of the internet, however, consumers are increasingly researching products first and searching for a tradesperson who can provide this service. Don't be afraid to mention the products you use in your literature, so consumers can be assured you are supplying a quality product.
Pricing
Pricing is one of the most influential factors on a purchasing decision. There will always be a market for cheap or discounted products, and deal-driven advertisements still pull in leads. But most consumers understand that good things don't come for free and the trend is moving towards quality over price…
Quality
More important than the price is the quality of a product. Consumers want to know that their home improvement will perform well over the long run and will last for a long time. Price points are still great for sales, but to convert leads with higher margins you will need to demonstrate the high quality of the materials and communicate a product's durability.
Then what?
After researching a product, this new generation of consumers will seek out tradesmen who can offer a good service to match. Read about the
5 ways homeowners search for your home improvement services
, or why not read about our other
marketing support for trade
?