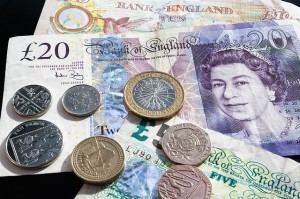 With the construction and fenestration industry experiencing something of a slowdown in growth this year, many installers are asking the question will spending on double glazing products increase in 2015? Here's our thoughts on the subject...
Results from our homeowner survey are in and they have reason to be hopeful
Here at The CPA, we recently conducted an
independent survey
of 1000 homeowners to find out their views on everything from consumer and deposit protection to insurance and their plans for home improvement spending. The results showed us that there was reason to be hopeful for a coming boost to industry sales this year: 36% of homeowners polled said that they were planning to invest in home improvement products in 2015.One of the reasons behind this is potentially the recent pension reforms.
Pension reforms: are they set to kickstart the industry?
Whereas before UK savers were required to purchase an annuity that would deliver income over a long period, thanks to the recent reforms they can now take their entire pension as one lump sum. This is expected to provide a welcome boost to the industry as many people cash in their pensions to improve their home, buy a new car or go on holiday.The results from our survey,
which you can read in full here
, show that the construction and fenestration industry has the potential to see growth if it can capitalise on current changes in the economy.
The CPA: the industry's leader provider of insurance backed guarantees
To find out more about our
insurance
and
financial services
, give us a call on 01462 850064 or
send us an email
here.