A major survey has been commissioned to ask the general public their views on insurance and deposit protection in relation to home improvements.The Consumer Protection Association polled 1000 homeowners as part of the independent survey, all of which had been selected to represent a cross-section of the UK population; and all of which were property owners. Respondents were asked a series of questions around consumer protection, insurance, deposit protection and their plans for spending on home improvements.The headline findings revealed that an overwhelming 85 per cent said they expected their deposit to be protected by insurance, against 15 per cent who said it did not matter.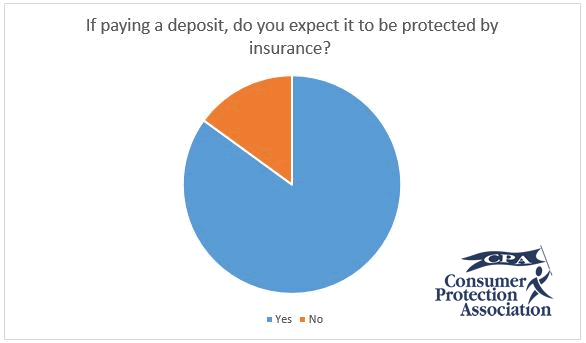 Interestingly, all respondents polled (100 per cent) said they would prefer to buy from a company whose guarantee is insured, for any home improvements carried out.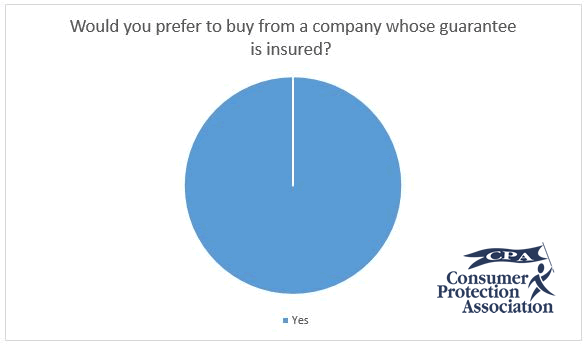 When asked whether they believe enough is done to protect consumers from rogue traders, the majority (85 per cent) said no, with 15 per cent saying that there was enough legislation in place to protect consumers.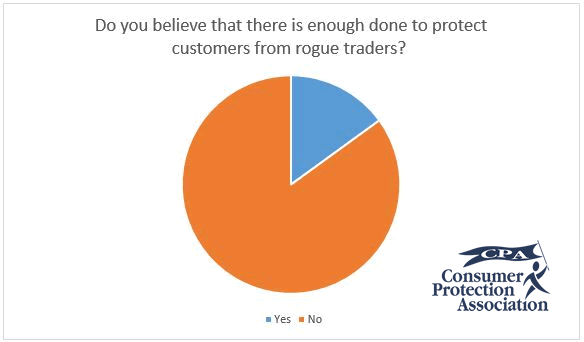 The survey also asked whether homeowners would be deterred from placing an order with a company, if they were asked to pay a deposit. A quarter (25 per cent) said they would, with 75 per cent saying it wouldn't deter them.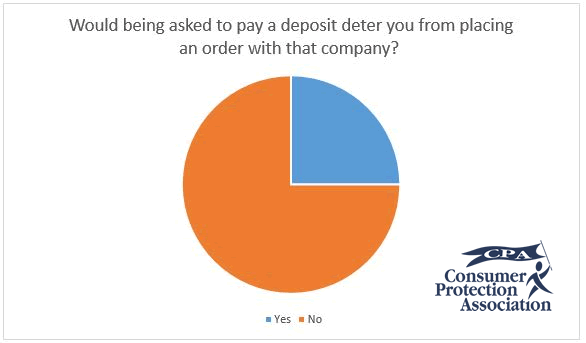 CPA collaborate with Insight Data
The survey is the first of its kind and is an extension to the Consumer Protection Association's annual installer report, put together in-conjunction with Insight Data.CPA Director Jeremy Brett comments: "With recent changes affecting the use of insurance backed guarantees and deposit protection on home improvements, we wanted to talk to consumers to get their opinion."We have spent over twenty years working to raise standards in the home improvement industry and this proves, that although there is work to do, that trust between tradesman and the general public is strong."The CPA is recognised by consumers as one of the most trusted resources for
finding accredited and vetted installers
, to carry out home improvements such as double glazing, solar panels and general maintenance.As well as
Insurance Backed Guarantees
and
Deposit Protection
; the CPA also offer its members a host of beneficial schemes such as marketing support; sales training help; and quarterly assessment reports that tell members what their customers think about the work they are doing.Nadine Dorries MP visited the CPA earlier this year to discuss the work they are doing around consumer protection.