Finance and Insurance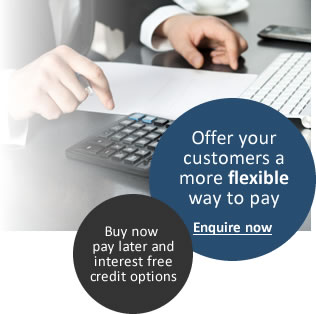 Access capital to push jobs through
With the Consumer Protection Association all members are eligible to receive a range of additional finance facilities including interest-free credit and buy now pay later.
For more information please contact us here
The Consumer Protection Association can also arrange general insurance for members, their employees and families at a competitive rate including public and employers' liability, household and motor insurance.
The Consumer Protection Association is an appointed representative of CPA Consumer Guard Ltd who are authorised and regulated by the Financial Conduct Authority.
Offer your customers the best finance and insurance packages
As a trade installer, you'll want to offer your customers the best service possible. Many homeowners would like to carry out home improvement projects but lack the necessary funds. By offering your customers a range of comprehensive and easy to access finance and insurance packages, you can significantly increase your business and build your reputation as a trusted installation company.
As a CPA member, you get access to some of the best financial packages to offer your customers. These include:
Insurance Backed Guarantees – Valuable protection against unforeseen problems.
Deposit Protection – Financial protection on projects for deposits of up to 25% of the agreed price
Interest Free Credit – Competitive rates on finance packages.
Buy Now Pay Later – Realistic payment schemes to increase affordability.
Insurance – Competitive public and employer's liability insurance, motor insurance, and household insurance for all CPA members.
Offering your customers finance packages that help to release capital are a great way to boost your business. Work can start as soon as any finance applications are approved, and you can schedule more projects for the future with confidence and certainty.
All CPA finance packages are fully regulated and as a Trust Mark registered company, you can rest assured that all our payment methods are protected and regulated by professional industry bodies.