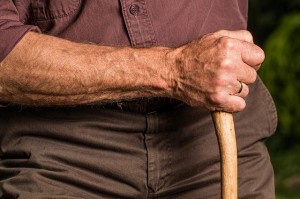 What effect might recent pension reforms have on the construction and fenestration industries? We decided to explore what consequences they could potentially have for our sector...
Pension reforms: what you need to know
As of April 2015, the way people over 55 are able to access their final pensions changed. Due to recent government reforms, ostensibly to provide greater choice and flexibility, all the money that is withdrawn from a pension will be treated as income. This is a change from previous rules that would require a tax of 55% being paid for full withdrawal. 25% of the overall pension will still remain tax-free.
What effect might this have in the industry?
Experts are still unsure about what effect pension reforms might have on the wider economy. Many are predicting that with full control over their pension pots, many pensioners might splash their cash and spend money on that long dreamed of extension, holiday or car. This could obviously result in increased business for the construction and fenestration industries. Here a few potential scenarios that experts think might happen when it comes to our industry:
1. More people improve their homes
One of the most obvious consequences of the pension reforms is that people use the money to improve their homes. This could be investing in that long-awaited extension, renovating windows and doors in a property or even installing a luxury product like a conservatory, orangery or bifold door. If people use their pension money to improve their homes, this will obviously boost the business of both tradesmen, fabricators and manufacturers across the construction and fenestration industries.
2. More people invest in a second-property
Current opinion is that freeing up pension pots and providing greater flexibility over how to spend the money will see many people investing in a second property. This could potentially see the rise for repair and refit work rise: old properties that are being renovated for the buy to let market will require sustained work from companies in the construction and fenestration sector.
3. People invest their money
Some experts think that many people might be tempted to invest their money. This is particularly good news for larger corporations in the construction and fenestration industries, such as fabricators and manufacturers.With the reforms only a few months old it's still too early to tell what might happen.
The CPA: providing financial advice and protection to both tradespeople and consumers
Here at The CPA we've been fighting for the financial rights of tradespeople and consumers for nearly a decade. To find out more about our
insurance services
or our
financial advice
, get in touch on 01462 850064 or
send us an email.