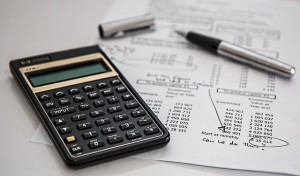 The CPA are specialists in providing a range of insurance services to tradespeople in the construction, fenestration and home improvement industries.
What is insurance for tradesman?
Offering insurance along with your products or services was always just 'best practice' in the industry, but recent legislative changes mean that it is now a legal requirement for you to offer '
Insurance Backed Guarantees
' to homeowners with every installation. Without an Insurance Backed Guarantee, you won't be able to be register a finished project for self-assessment. This means that finding a trustworthy supplier of IBGs is more important than ever.
What is an Insurance Backed Guarantee?
An
Insurance Backed Guarantee
is designed to protect the rights of you and your customer should you company go into liquidation. Should your company enter receivership, administration or bankruptcy, or no longer cease to exist, an Insurance Backed Guarantee may cover any faults that appear.An IBG is available for a period of up to 10 years and is backed by an authorised UK insurer. Not only do they show your customers that your offer a credible, trustworthy service, they also provide practical financial protection.
The benefits of insurance from The CPA
For the last 21 years we've been providing high quality insurances to the trade across the UK. Offering a variety of high quality insurance backed guarantees specifically designed for the trade, we're the perfect company to choose.
The CPA: high quality Insurance Backed Guarantees you can trust
As one of the leading providers of Insurance Backed Guarantees for tradesmen in the construction and fenestration industries, we've been supplying insurance services to installers, builders and contractors for over two decades. To find our more about our services, give us a call on 01462 850064 or
send us an email.