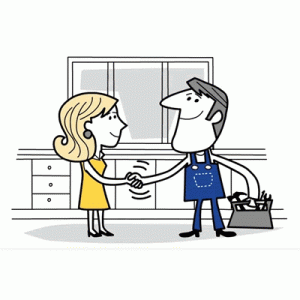 Opt for rated tradesmen, not cowboy builders!
The home improvement industry is becoming more and more subject to scrutiny, homeowners want to be assured that the company undertaking work on their property can be trusted, and rightly so! As a result, it's becoming increasingly important for reputable builders to meet the required guidelines and standards put in place in the hope of protecting both parties.
No matter what type of cover the homeowner may already have, it's important to ensure that any appropriate builder is appropriately insured. There are three types of insurance every trusted home improvement company should have:
1. Builders public liability insurance:
Protects third party injuries whilst work is carried out on the property. If a passer-by is hit by a slate that falls from the roof, for example, you are protected should you be considered liable. This also protects neighbouring properties from possible damage also. Put simply, it covers anyone not directly involved with the home improvement process should they be wronged.
2. Employer's liability insurance:
A legal requirement for limited companies that ensures that protects all parties in the event that an employee undertaking home improvement work should become injured as a result of installation or fitting. Plenty of solo traders (whilst they may be genuine) forgo this cover. As a result, the homeowner is at risk of becoming litigated, through no fault of their own.
3. Installer's all-risk cover:
Believe it or not, 1/3rd of all operating builders often forget about this type of protection, risking putting homeowners with huge financial bills. It simply covers work carried out by the builder that is accidentally destroyed before completion or before the homeowner has a chance to extend their policy to cover it. This form of cover is one that most do not bother with, and whilst you'll not likely need it, why take the risk?
4. Professional indemnity insurance:
Professional indemnity insurance is invaluable to any contractor because it can help you in the event of a client claiming you provided inadequate services or advice. The professional indemnity insurance will cover the legal costs and expenses that occur during the process of defending the claim. It also offers compensation payable to the client if you need to rectify a mistake.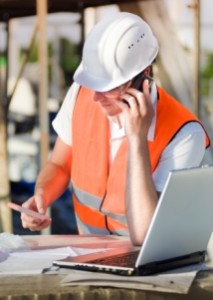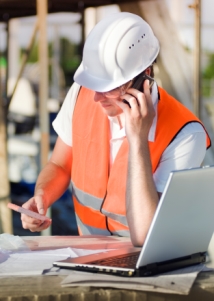 General tips people should consider when choosing a builder
Never underestimate the power of an all-risks certificate, any reputable installer should have one and it will display the above forms of cover
An IBG (Insurance Backed Guarantee) protects both homeowners and installers in the event of company liquidation, finances will always be safe
Sub-contractors should be a warning sign, any reputable company should
Check for trade association membership: Does your company belong to a professional body or trade association such as FENSA or the CPA?
Agree on written quotes from the outset before any work is carried out, workout a project schedule
Ensure that the home improvement company is registered on the recommended list of installers from the house insurer
Honest and reputable builders will strive to gain as much feedback as possible in order to build their reputation.
The CPA: Protecting the rights of installers and consumers and specialists in builders insurance
At the CPA we only deal with proven and accredited tradesmen and fully vet them for professionality and trustworthiness. If these qualities represent your service or home improvement company, contact us about achieving accreditation today. It may help gain you that all important edge whilst proving to customers that you care about providing the correct protection!