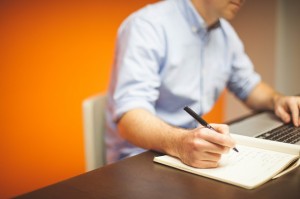 Before you begin any construction project, it's vital to sign a comprehensive contract. A contract between customer and installer will help to protect both parties in the event of unforeseen problems.
Avoid disputes with a fair contract
Sometimes disputes between a customer and installer are unavoidable. If a customer feels that the work has not been completed to a satisfactory standard or the installer thinks that the customer is being unreasonable; a deadlock will arise. In these difficult situations, a comprehensive contract will help to find a suitable resolution.
All contract terms should be set out in a clear and concise way. This will help to avoid any misunderstandings between customer and installer. A written contract is essential as a referral point in case of dispute. Both parties should read and fully understand all the terms and conditions of the contract before signing.
The Consumer Rights Act 2015
Government officials wrote The Consumer Rights Act 2015 to purport a set of criteria to which a consumer is entitled when purchasing goods or services. The quality of goods and services are covered in the act, as are the right to dispute, guarantees, liability, and realistic timescales.
The Consumer Rights Act 2015 is a detailed document which aims to cover all possible scenarios. A contract for building work or installation should include all the relevant points as stated in the act.
At the CPA, we offer all our trade customers a range of services to protect them in case of dispute. Insurance Backed Guarantees, Deposit Protection, and Alternative Dispute Resolution schemes help to give customers peace of mind and protect contractors in case of disagreement. By providing a comprehensive contract and offering your customers a range of security packages, they'll feel confident that they are working with a reputable installer.
If you'd like to find out more about becoming a member of the CPA and what benefits you'll be entitled to, contact us today. Call us on 01462 850 064 or send us a message online.
Want to know more?
Protecting homeowners and traders for over 20 years
How was covid changed consumer rights?
Breaking down the consumer protection act 1987