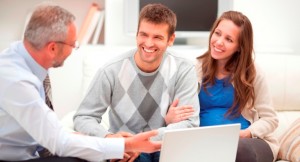 The CPA is committed to protecting the rights of consumers and tradespeople across the country. Here are 5 ways that we're fighting for your rights in the construction and fenestration industries right now.
The CPA: committed to protecting consumers and tradespeople
1. Lobbying for the scrapping of VAT
The Consumer Protection Association have been vocal opponents of VAT on home improvements for several years. We were even recently visited by
Conservative MP Nadine Dorris
in recognition of our efforts. We believe that VAT on home improvements is unfair, outdated and holds back the growth of the construction and fenestration industry as whole.
Join the fight here.
2. Offering you legal protection and insurance
We also offer
general insurance
for our members, their employees and their families at very competitive rates. This includes public and employers' liability insurance, household insurance and motor insurance.
3. Providing financial help
At The CPA we offer a range of
financial services
designed to help installers grow. Authorised and regulated by the Financial Conduct Authority, we offer a range of interest free credit and buy now pay later schemes in order to help you build your business.
4. Providing financial protection
Here at The CPA, our insurance backed guarantees are designed to protect the financial rights of consumers and tradespeople in the unlikely event of a company going bankrupt during an installation. As well as
insurance backed guarantees
, The CPA also offer deposit protection schemes too, further protecting the finances of everyone involved in a project.
5. Promoting best practice throughout the industry
We've been committed to promoting best practice across the construction and fenestration industries for over a decade now. Not only does following best practice ensure the quality of installations remains exceptionally high, it also improves the reputation of the industries as a whole and stops cowboy builders in their tracks.
The CPA: protecting consumer and trade rights
To find out more about our services, please give us a call on 01462 850064 or
send us an email
. We hope to hear from you soon.