As the new year dawns, it becomes the perfect time to look back and reflect on the previous year's various highs and lows. Some companies had a more turbulent time than others in 2018, with a big issue being consumer protection breaches.Consumer protection breaches are a serious issue for both the company and the consumers, making their occurrence one of the worst things that can happen to a company. These mistakes, however, are avoidable if you play by the book. For now, though, let's review a couple of the biggest UK-based consumer protection breaches of 2018.
Boohoo breaks the rules of advertising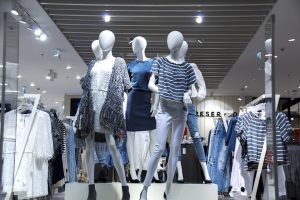 The UK-based online fashion retailer,
Boohoo
, found itself in hot water this year after it ran a series of time-limited advertisements. From August to November, there were a number of promotions that the Advertising Standards Authority (ASA) deemed 'misleading'.These advertisements were sales that were hosted on Boohoo's website, accompanied by a countdown timer. However, there was no consequence when the timer ran out as it would just reset.By doing this, Boohoo put pressure on the consumer to swiftly make a purchase under the implication that these offers were time-limited when in reality they were not. So if you're thinking of adding a deadline to your offers, stick to it! Pushy sales could land you in hot water.
Data breaches affecting the biggest of companies, including Facebook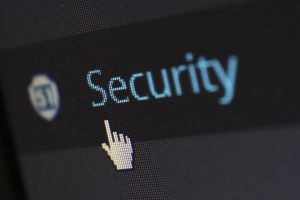 2018 is certainly a year in the running for the worst offender when it comes to data breaches, with a staggering number of colossal companies being affected. In most cases, sensitive information about users and consumers was leaked to those responsible for the data breaches.Some of those affected include ancestry site
MyHeritage
, social media forum
Reddit
, and airline company
British Airways
. Perhaps most notable of all was the
Facebook
data breach where up to 90 million Facebook user accounts were exposed thanks to a security breach, with Facebook's own founder Mark Zuckerberg being affected by it too.Hacks, up to a certain point, are unfortunately inevitable as cybercriminals become more intelligent. However, it is important to take as many precautions as you can as a business owner to ensure that your customer details are safe.
The importance of being protected as both a consumer and a business
With so much uncertainty in the world these days thanks to things like the looming presence of Brexit, it's worth going out of your way to ensure there's a sense of stability in at least one area of your life. Whether you're a customer or an installer in the construction, glazing or home improvements industry,
the CPA
has your back!
How does the Consumer Protection Association help you?
At the CPA, we offer a wide variety of services to our members, including
training, support, and certification schemes for tradesmen
, allowing them to stand out from the crowd and attract more business. For consumers who are hiring a CPA accredited tradesperson, you can expect an
insurance backed guarantee
, deposit protection
, as well as
advice and support
.
The Consumer Protection Association
If you're a tradesperson looking to maximise the trust between you and your customers,
get in touch with the CPA today
!