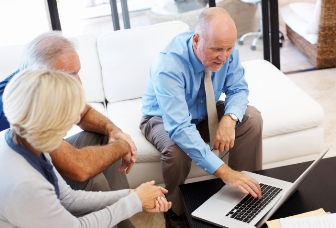 If you're a tradesman, installer, or construction company, you should be financially protected against unforeseen circumstances. Whether you're involved in the home improvement sector or the larger construction industry, certain types of insurance are vital to protect both you and your family. At the CPA, we can arrange insurance protection for members, their employees, and family. Here are three types of insurance that you should never overlook.
Personal accident insurance
Personal accident insurance provides protection against any injury which means you are unable to work. It covers any related financial payments including loss of income, medical costs, and hospitalisation up to the maximum limit of the policy. It will also pay compensation to a designated next of kin in the event of death. Personal accident insurance usually provides 'round the clock' cover. This means that if you suffer an accident while away from work, you still qualify for compensation.
Life insurance
Life insurance exists to protect your family's future. If you are the main or sole earner in your family, a comprehensive life insurance policy provides peace of mind in the case of loss of life. Life insurance policies usually pay out a lump sum in the event of the policy holder's death. Some life insurance policies provide financial support if you are diagnosed with a terminal illness. These policies usually pay out soon after a diagnosis so that you can make timely provisions for your family.
Health insurance
Many construction companies offer their employees the option of signing up for a health insurance policy. Contributions are usually taken out of your wages in a similar way to pension, tax, and National Insurance. In the event of you becoming ill, you will receive private medical healthcare to help you to make a full recovery. Health insurance usually funds any medical consultations, surgical procedures, and rehabilitation.
Insurance is an important part of life. Being well insured protects you and your family from unforeseeable situations. If you're a member of the CPA and you'd like more information about arranging insurance policies through the CPA, contact us today. Call us on 01462 850 064 or send us a message online.