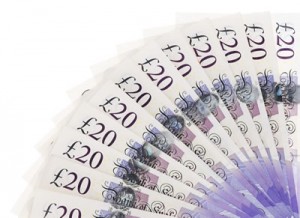 As a consumer, you have a set of basic rights that were designed to simplify and strengthen the relationship between consumers and suppliers. It's important that you recognise them to maximise your shopping experience and to understand your legal standing when it comes to dealing with complaints, refunds & repairs.
What rights does a consumer have?
Your statutory rights that come from two core pieces of legislation,
the Consumer Rights Act 2015
and the
Consumer Contracts Regulations
, that will, in fact, overrule the store's policy. The Consumer Rights Act outlines the rights you have when you buy goods that are not satisfactory, as well as how to address services that you believe haven't been carried out correctly. The Consumer Contracts Regulations 2013 details the rights you have regarding what information traders should give you including cancellation periods & additional charges.
Do the rights change with online shopping?
Consumers are protected by both the legislation acts mentioned above. Further rights are given to online shoppers by having the legal right to cancel an order 14 days after receiving it and a further 14 days to send goods back & receive a full refund even if there is no fault with the product. E-tailers understand that it's more likely buying online to not know exactly how the product will fit, work or look so refund requests are inevitable.There are exclusions to online returns, including personalised items, perishable items & package holidays. Consumers should be extra vigilant when buying from private sellers online from platforms like eBay & Facebook Marketplace as rights are significantly reduced. Doing thorough research into the item & the seller is strongly recommended, but in buying second hand it's basically buying as seen/described. If the advert contained little information or bad photos & you still paid, you won't have strong legal grounds to complain.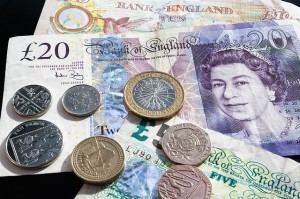 What can a consumer do if they're faced with a bad product or service?
If you meet with the misfortune of receiving a product or service that is either not of satisfactory quality, isn't fit for purpose, or doesn't come as described, you'll need to know what kind of action you can take to rectify the mistake. If you truly believe the product or service in question has violated one of these requirements, you should be able to make a claim under the Consumer Rights Act.First and foremost, it should be noted that in accordance with the
Sales and Supply of Goods Act
, your rights for a product are against the retailer, not the manufacturer, so your claim will be against the retailer. A claim is also time-sensitive, and it works in your favour to act as soon as you can after you receive ownership of the goods and notice the problem. The actual amount of time you have to act is 30 days. This time begins after you receive ownership of the product, after 30 days you'll no longer be legally entitled to a full refund, but some sellers may offer extended refund periods.This right to refund doesn't apply to downloaded products though, things like music, games, and apps aren't covered but some online services will offer refunds if certain conditions are met as a gesture of goodwill.When it comes to services, there's no specified timeframe. You can expect the trader to redo the element that's inadequate or perform the whole service again without you paying them an extra cost in accordance with
section 54 of the Consumer Rights Act 2015
. If there are circumstances where a repeat performance isn't possible, you can claim a price reduction that's dependent on the severity of the failings.
A consumer's product rights beyond the 30-day period
If you're looking to take action beyond the 30-day refund period, you're not entirely out of luck. You have to give the retailer one opportunity to repair or replace the goods that breached any of the three requirements. If this repair or replace is unsuccessful and the product is still in breach of one of the three requirements, you can then claim a refund or a price reduction if you want to keep the product.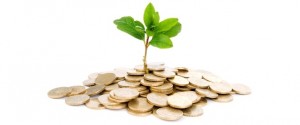 A consumer's product rights at 6 months and beyond
If you find a fault within the first six months, you can take action if you believe it to have been there since initially purchasing it. It will then be up to the retailer to disprove your claim and prove that the fault wasn't there when you bought it. If you notice a fault beyond the six-month period, it then falls to you to prove the product was faulty when you bought it.
How can a business protect itself from a bad product claim?
We've looked at things from the perspective of consumers but what about from the perspective of a business? Obviously, no business wants to be met with the complaint that their product was inadequate. Even if it's the retailer that deals with it, it can make them hesitant to deal with your business in the future and a bad reputation spreads easily.Rigorous product testing is something that you should be carrying out regularly. This can help you catch and iron out any flaws that might be present with the product, leading to fewer consumers being dissatisfied and therefore less likelihood of a case being made.If you're a company that uses other sources for component parts, you should be checking the quality of these parts to ensure they're not at risk of causing a problem with your product.
The Consumer Protection Association
At the CPA, we strive to ensure that both consumers and installers in the construction and fenestration industry are satisfied with the opposite party. We offer our services to both consumers and tradesmen to ensure there's peace of mind across the board. For more information,
get in touch
with us or
browse our website
.