"Cowboy builders" and "skills shortage" are terms that have appeared regularly in news headlines over the past few years. One is a problem that is old as time and the other has been accentuated by a range of factors, including the government's own lofty housing goals.Back in 2006, the now-defunct Office of Fair Trading received an average of 274 complaints a day about rogue builders. Sprinkle an industry skills shortage into the mix, and do you have the perfect concoction to see a rise in rogue traders?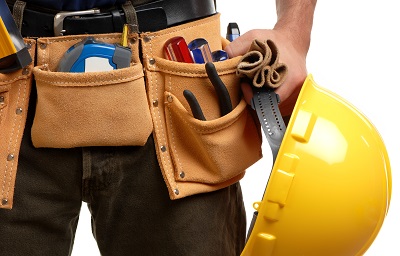 Construction industry skills shortage
In the
2017 Autumn Budget
, the government committed to building 300,000 new homes every year by the mid-2020s. Measures to achieve this included loans to SMEs to build homes, more borrowing for Councils to build new council homes and new financial guarantees to support private sector house building.At the beginning of 2019, the
National Audit Office
found that 222,000 new homes were built in 2017/18. The same report found that the percentage of local authority planning staff between 2006 and 2016 had dropped by 15%. This is a snapshot of what many believe is the biggest challenge the UK construction industry is facing today:
the construction industry isn't attracting enough fresh talent to keep up with the demand – we have a skills shortage
.A variety of factors can contribute to a skills shortage in the construction industry, including:• an increase in demand • an ageing workforce • emigration

An increase in demand: are the government or private companies trying to turn this around?
While the government were confident that they would deliver their goal, the Royal Institute of Chartered Surveyors estimates that the construction industry will need 200,000 new recruits to meet demand by the end of 2020. The government introduced an
apprenticeship levy in 2017
in the hopes that it would "increase the quantity and quality of apprenticeships." However, the
National Audit Office
found that there was a 26% drop in apprenticeship starts since the levy was introduced.In an
October 2019
speech, Housing Secretary Robert Jenrick said that the government could reach their new housing target by "embracing technology, the technology being brought forward for the digital age, to make homes built faster." This is a tactic which some businesses have contemplated. Research from The Adecco Group found that 34% of businesses were considering introducing automation to combat skills shortages.
An ageing workforce: is enough being done to replace them?
Over 30% of UK construction workers are over 50, according to The Office of National Statistics. A worrying stat seeing as though only
1 in 10 young people
would consider a career in construction. For an industry that contributes
£113 billion a year
to the UK's economy, increased education and outreach programmes could be an effective way of attracting younger workers.
Emigration: will leaving the EU effect the staffing of these industries?
Out of the 3 million people in the UK construction industry, 8% of them (around 240,000) are from EU countries. Over a third of those workers have considered leaving the UK amid the chaos caused by Brexit. The void caused by the departure of these EU workers could potentially compound an already prevalent problem facing the country.

Will the shortage encourage more cowboy builders to jump on the increasing customer demands for home improvements?
While the skills shortage is said to be costing UK companies as much as
£6.8bn a year
, rogue builders are estimated to be costing the country as much as £10 billion a year. Home improvement problems reported to Citizens Advice soared 19% between 2017 and 2018 to a staggering 60,000. Over 7,000 of those were related to window and door installations, a 67% rise year-on-year.Rogue traders could look to capitalise on this uncertainty, so there's never been a better time to
stand out from the bogus builders
and grow your business. Taking the steps to
becoming an approved tradesman
will grow your business, as will joining a network of recognised and highly skilled tradespeople trusted by homeowners.
Why should young people consider a career in construction?
Decision-makers may be suffering sleepless nights about the skills shortage, but the outlook is incredibly promising for young people looking for a career. Job stability is one of the key benefits of considering a job in the construction industry. A poll of over 1,200 construction workers around the country found that 76% of them either "love" or "really like" their jobs. And of course, what's the money like? Research from Randstad found that average pay in the construction industry rose to £45,900, an astounding 8.5% jump between May 2018 and May 2019.
Why choose the CPA?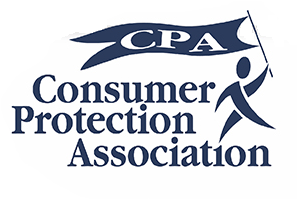 The CPA have an extensive database of trusted traders. By becoming a member of the CPA, you gain access to a wealth of financial protection services and can highlight to your potential customers, that you are a reputable trader.The CPA is authorised by the FCA (Financial Conduct Authority). We fully vet all our members to ensure that both their reputation as a professional trader and our reputation as a genuine service provider are continually upheld. When you become a member of the CPA, you can offer your customers:• Deposit protection schemes • Insurance backed • Finance and insurance • Industry advice • Alternative dispute resolutionIf you'd like to become a member of the CPA and provide your customers with the best in financial security, contact us today. Give us a call on 01462 850 064 or
send us a message online
to find out further information on our range of products and services.