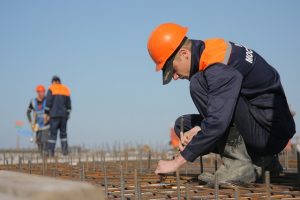 A recent BBC investigation uncovered that tradespeople can fraudulently advertise their services on two trusted trade sites without having any experience
. Such a discovery is likely to increase fears over rogue builders, making it more difficult to attain work via online trade websites. However, becoming a rated tradesman with the CPA will ensure that won't happen, and here's how:
The CPA critically examines its members
Certain users of the aforementioned websites felt a false sense of security when hiring traders that were advertised on them. They assumed the traders had gone through a screening process, which as we now know, is not necessarily true. However, the CPA employs a stringent screening process, ensuring any traders that we enrol as members have their credentials fully vetted. As a member of our organisation, those looking to hire you will know you're not just a fake profile with a vast amount of fictional building experience.
Our directory service is far more effective than trade websites
As a member of the CPA, potential customers can find you using our exclusive directory service of rated tradesmen. This means you needn't worry about fears arising over whether or not you are who you say are.
Benefit from 20+ years of a glowing reputation
The CPA has spent over 20 years supporting installers, building up an enviable reputation as a leading figure in the industry. Becoming rated tradesmen with us will ensure that our esteemed reputation will lead to increasing reverence of your own.
Financial protection for you and your customers
A customer paid £1,500 to a tradesman he found on Rated People to repair damp but the trader failed to treat the problem before disappearing without a trace. However, as a CPA member, you and your customers are protected financially via
Insurance Backed Guarantees
and
Deposit Protection Schemes
. This means potential customers won't ever be afraid of you taking the money and running.
Independent reviews of your services
Builders who fraudulently advertise on trade websites can write fake reviews of their services, creating a number of email addresses to do so. However,
consumers who use a CPA member are invited to fill out a questionnaire on your work that is sent to us directly
. Our members demonstrate to their customers that their credentials are as good as they claim. Long story short, any reviews you get as a member of the CPA will be genuine and potential customers will know this.Do you want to stand out from bogus builders?
Then become a rated tradesman with the CPA today
. Or for information on our products and services, you can call us on 01462 850064.