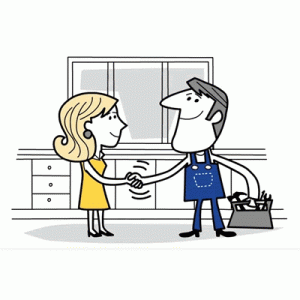 At the CPA we've been offering reliable installers and tradesmen insurance cover and guarantees for well over 20 years, now being recognised by FENSA as a leading provider of insurance backed guarantees. In today's modern market, it is now more important than ever for both homeowners and installers to receive the proper protection in the event of liquidation or financial breakdown.
With this in mind, it's becoming increasingly more tempting for home improvement companies to offer their own form of deposit protection and Insurance backed guarantees in an effort to cut costs. Opting for an independent IBG provider such as the CPA however still remains the best choice for all those involved, here are some brief reasons why:
1. Impartial advice from an accredited third party organisation
When using an independent IBG provider to protect any financial deposits such as the CPA, we're able to offer impartial advice and services that work in the best interests of both parties, consumers and installers. This helps homeowners buy with increased confidence knowing that should anything go wrong, their financial deposit is protected by a third party which simultaneously makes said installers accountable and more trustworthy.
2. Protection for both consumer and company with less risk
As opposed to when an installer, tradesmen or home improvement company offers solely the customer protection against that company's liquidation, an independent provider's IBG protects both parties against any potential trouble. An IBG supplied by a provider such as the CPA helps to place reliable tradesmen in front of needing homeowners, creating an agreement that is less risky for both.
3. Insurance for a wide range of services and applications
The Consumer Protection Association as an independent IBG provider are capable of providing guarantees and warrantees for a whole range of different jobs within the construction, fenestration and home improvement industries. We provide reputable tradesmen insurance for the following trades: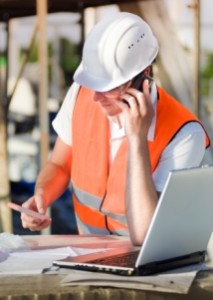 Builders
Window, Door & Conservatory installers
Contractors
Roofers
Carpenters & joiners
Drive & patio contractors
Plumbing & Heating engineers
Renewable energy
Alarms
Air source and ground source heat pumps
Bathroom suppliers & installers
Kitchen suppliers & installers
Garden buildings
Orangeries
Garage conversions
Loft conversions
Can't see a trade directly corresponding to you? Get in touch with the CPA today to see if we can offer you IBG insurance.
4. Added value sales & marketing support
It's highly likely that when opting for an IBG provided from an independent provider, they'll work positively with their represented tradesmen to provide additional marketing services and tools. At the CPA this is something we think is key in order to succeed in such a competitive yet lucrative market such as the construction industry. We'll give you the support and tools needed to give you a competitive edge in order to stand out from the crowd, with marketing materials and other expertise.
Insurance Backed Guarantees from the leading insurance provider
If you're an installer company looking to provide Insurance Backed Guarantees that your customers can have complete faith in, The CPA can help. Recognised as a leading Insurance Backed Guarantee provider by FENSA and with more than 20 years' providing Insurance Backed Guarantees to trade customers, we really do know financial protection legislation like the back of our hand.
With an Insurance Backed Guarantee from The CPA, you can rest assured that you and your customers are completely protected, leaving you to further concentrate on the task at hand.
Find out more about our Insurance Backed Guarantees and other services by enquiring online, or giving us a call on 01462 850064.