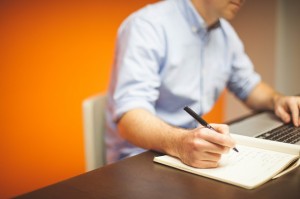 As well as marketing leading insurance backed guarantees, The CPA can also offer its members high quality sales and marketing support to help boost your profit.
Sales and marketing support that actually works
As an organisation dedicated to safeguarding standards across the the Construction and Fenestration industries, we take sales and marketing very seriously. That's why we provide a range of
sales and marketing support
to our members, to help maintain the high standards of service that customers across the industry have come to expect.So, what can we offer?
High quality sales and marketing literature
Members of The CPA benefit from a huge range of CPA-backed and approved sales and marketing literature. This includes everything from leaflets, posters, stickers and ID cards to protection scheme policies and information booklets to give to potential customers. The variety of marketing materials that we provide are sure to give your business a head start when it comes to promoting your services.
Dedicated sales training and support
We can also offer sales training so that your staff are completely comfortable when it comes to growing your business and interacting with customers. The CPA are currently working closely with leading sales expert, Paul Clifton to create a comprehensive sales guide to help give your team the edge when it comes to sales and upselling.
Formal CPA membership license for staff and showrooms
What's more, our members also benefit from a formal CPA membership license. This helps to add credibility and legitimisation to your business, further enhancing customer sales and customer retention.
The CPA: helping businesses grow, across the Construction and Fenestration industries
Here at The CPA we've been helping businesses succeed for over a decade. To find out more about our range of
insurance backed guarantees
,
financial services
and our marketing support please give us a call on 01462 850064 or
send us an email.