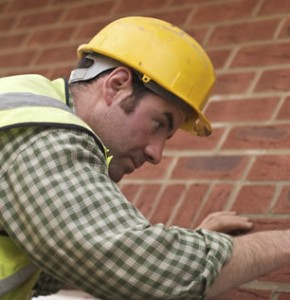 Finding a good Insurance Backed Guarantee if you're a roofer can be difficult: it shouldn't be though. Here at The CPA, we provide a range of Insurance Backed Guarantees specifically designed to meet the needs of roofers and those conducting roofline tasks.
Why Insurance Backed Guarantees for roofers are important
For years offering an Insurance Backed Guarantee was only a part of 'best practice' in the Construction and Fenestration industries, and was a useful way that consumers could pick a roofer who would ensure that their money and home were protected.Since June 2014, however, offering an Insurance Backed Guarantee with home improvements is now mandatory and something that all roofers must offer with a project. If you don't you are breaking the law.
The changes made by the DCLG in June of 2014
to its Conditions of Authorisation state that all licensed Competent Person Scheme operators now have to show that mandatory financial protection is provided to the homeowner on all domestic installations. Without an Insurance Backed Guarantee, you won't be able to register a project under self-assessment schemes.Insurance Backed Guarantees (IBG) are designed to protect you and your customers, should your company cease to trade whilst a project is being carried out. If, because of administration, liquidation, receivership, or winding up of your business because of death, bankruptcy or retirement, your company will cease to exist, any faults that are discovered after you have finished trading may be covered by the Insurance Backed Guarantee. These guarantees are backed by a UK authorised insurer and are available for a period of up to 10 years.Naturally then, investing in a high-quality Insurance Backed Guarantee is an excellent way to boost consumer confidence in your services and show that you are a trustworthy roofer: with an IBG, homeowners will know that they are protected should you go bust.
The CPA: specialist providers of Insurance Backed Guarantees to roofers and roofing companies
If you're a roofer or a roofing company looking for an Insurance Backed Guarantee that you can have complete faith in, The CPA can help. Recognised as a leading Insurance Backed Guarantee provider by FENSA and with more than 21 years' providing Insurance Backed Guarantees to trade customers and roofers, we really do know financial protection legislation inside out.With an Insurance Backed Guarantee from The CPA, you can rest assured that you and your customers are completely protected.Find out more about our Insurance Backed Guarantees for roofers by sending us an
email
, or giving us a call on 01462 850064.