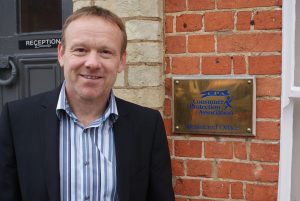 A recent survey from a reputable UK comparison site provider has found that more than half of the 2,500 homeowners they questioned would rather make home improvements than move up the property ladder.Steep moving costs, stamp duty tax and high house prices are the main contributing factors to the 'improve not move' trend.As of August 2016, the average house price in the UK is £218,964, rising by 8.4% compared to the previous year.The report also found that homeowners who were looking to take the next step on the property ladder are taking on an 'improve before you move' strategy, with four in 10 respondents saying they would undertake home improvements specifically to increase the value of their home.Popular home improvements include flat-roof extensions at the rear of properties to create open plan kitchen living space and premium products such as bi-fold doors.
Reasons to improve your home instead of move
Jeremy Brett, Managing Director of the
Consumer Protection Association
, comments on the trend: "With rising property prices and the steep fees associated with moving, many homeowners are staying put and instead choosing to invest in their homes."Creating more space tops the list of modifications but homeowners looking to move are also investing, choosing premium products such as bi-fold doors to add value to their home before selling.""Bi-fold doors were a focus at the Home Building & Renovating Show 2016, showing that homeowner demand for this product hasn't waned. This desire from homeowners to improve their properties creates a good opportunity for our members to swell their order books."The CPA is a leading provider of
Insurance Backed Guarantees
and
Deposit Protection
and is widely recognised by consumers as a trusted resource for finding accredited and vetted installers.Jeremy says feedback from CPA members shows an increase in business as a result of the improve not move trend and that its members are reaping additional rewards for choosing the CPA as their IBG supplierHe comments: "Homeowners are more likely to choose, and recommend, trusted, accredited tradesmen, which is why CPA members have such successful conversion rates when it comes to new customers."This combined with our sales information and support means installers have everything they need to close the sale with CPA."For more information, please call
01462 850064
or
send us an email
.