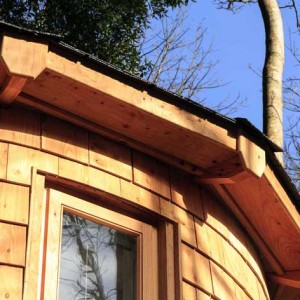 Thursdays can often be an uneventful day. For Rotunda Living, a CPA member, the last Thursday in October was anything but. On Thursday 23rd October, they were visited by two cabinet members, in recognition of the company's work in promoting women in the construction industry.
George Osbourne, the Chancellor of the Exchequer and Nicky Morgan, the Minister for Women and Equalities, visited Rotunda Living, a construction company which manufactures and installs timber round houses for use as extensions and outbuildings, as part of their regional tour highlighting the work of women in the economy.
Rotunda Living, which recently renewed its CPA membership, was founded by Gemma Roe in 2012, shortly after the birth of her first child. Since then the company has doubled its revenue, and doubled its staff. There are even plans in development to expand the company overseas.
Gemma commented: "Now as we reach 15 employees and embark on the 20th Rotunda I look forward to expanding the business to help schools, eco-tourism sites and community projects."
The CPA have an established reputation for championing the role of women in the construction industry, and we're incredibly proud to have such an innovative company as Rotunda as one of our members.
The CPA: championing women in the construction industry
The Consumer Protection Association is dedicated to championing the role of women in the construction industry. With over 21 years' experience providing insurance services to installers and homeowners and lobbying the Government for change, the CPA is committed to fighting for the rights of both consumers and businesses. For more information about our services, please give us a call on 01462 850064, or send us an email.