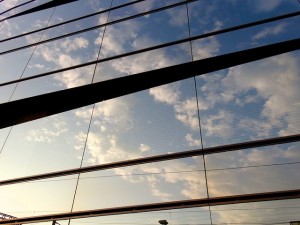 A recent report on the double glazing industry has highlighted several ways in which the industry is currently changing.
The Insight Data Window Industry Report 2014
Produced by award-winning data supplier for the construction, fenestration and double glazing industries, Insight Data, the recently released Window Industry Report 2014 investigates growing trends in the industry based on performance in the last year. The latest report makes for some interesting reading in regards to ways that the industry is changing. Here are 5 of the most fascinating trends the report has found:
1. High value uPVC products are growing in popularity
The Window Industry report highlights a growing trend amongst installers for high end uPVC products. These include items such as flush sash windows, vertical sliders and custom colouring. This seems to reflect a growing trend amongst installers of diversification. Many double glazing installers are continuing to expand their product ranges to tackle new markets.
2. Demand for conservatory replacement products is growing
Although experiencing a somewhat sluggish start, demand for conservatory replacement products, such as frames, roofs and roofline, is beginning to pick up. The Window Industry report highlights a growing popularity amongst homeowners for this type of product and all signs are pointing to the conservatory repair/ replacement market being particularly lucrative in the coming years.
3. The aluminium market is rapidly expanding
The report finds that aluminium is now a firmly established alternative to uPVC for windows, doors and conservatories: not just bifolding doors. It's not surprising to see the growth of aluminium, when you consider the host of aesthetic and thermal performance benefits that the material provides.
4. Solid conservatory roofs are becoming popular
According to the Insight report solid conservatory roofs are also now becoming popular, highlighting a growing trend amongst homeowners to find a cost-effective alternative to an extension. Solid roof conservatories blend the increased natural light benefits of a conservatory with the permanency and 'cosiness' of an extension.
5. The roles of installer and builder are blurring
One of the most interesting things that the Insight Window Industry Report seems to suggest is that the lines between that of the installer and the builder will becoming increasingly blurred over the coming years due to the growth of retail trade counters. In effect, the business model is altering the supplier/installer relationship, and widening access to new trade customers, 'Builder Installers'. The wide range of easily available home improvement products offered through these outlets will mean that both installers and builders could evolve into a shared role of 'home improvement specialist' over the coming decade.
The CPA: protecting the rights of installers and consumers
To find out more about The CPA's range of
insurance backed guarantees
, or
financial services
, give us a call on 01462 850064 or
send us an email.