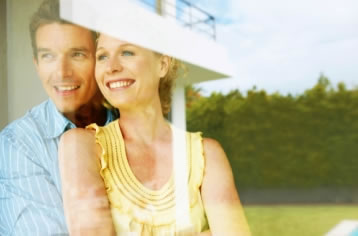 When it comes to carrying out large scale home improvements to your property, you can never be too careful. It's every homeowner's right to feel warm and secure in their double-glazed home, but this sentiment should be sustained not only after, but during any installation process too.If you're an installer looking to build up trust with your clients or a homeowner searching for a reputable tradesman, a double glazing guarantee can ensure you get what you need.
What is a double glazing guarantee?
A form of
Insurance Backed Guarantee
or 'IBG', a double glazing guarantee helps protect both tradesmen and homeowners in the unlikely event that anything goes financially wrong whilst double glazing is carried out on a property.IBG is a protection scheme not limited to just glazing projects however, covering most construction developments also. With concerns for energy efficient and thermally effective housing becoming increasingly popular though, a CPA approved double glazing guarantee is essential in today's market.
Why do you need one for home improvements?
Companies that become CPA registered members and sign up to the double glazing guarantee scheme is just one way of letting their customers know that they are making a safe and positive decision. Now a legal requirement that every installer should be offering, home improvement guarantees successfully protect the financial rights of both parties in the event that anything goes wrong.Having double glazing carried out on a property's windows, doors or conservatory is a massive undertaking for both business and client, meaning that large amounts of money regularly change hands. Investing in a double glazing guarantee helps to ensure this
money is appropriately protected
should anything irregular occur.
Double glazing guarantees from the leading insurance provider
Here at
the CPA
, we offer a wide range of Insurance backed guarantees and home improvement guarantees to ensure that you're always protected, a double glazing guarantee is just one such option. Protecting you against unforeseeable circumstances which could possibly happen in trade,
becoming a CPA member
and electing to take out a guarantee always ensures your finances are safe.Not only will a high quality home improvement guarantee from the CPA ensure that a property's development is protected, it also gives tradespeople's companies a better reputation in their local area whilst letting customers know that their finance and property is safe.