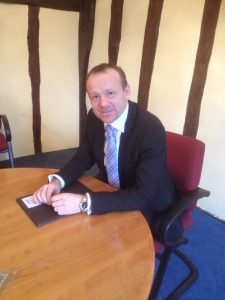 The Consumer Protection Association (CPA)
is celebrating a major milestone that has once again underlined its commitment to helping raise standards in the industry. The organisation, which was first established twenty one years ago, has revealed that it has now issued over one million combined
Insurance Backed Guarantees (IBGs)
and
Deposit Protection Schemes
to homeowners.The CPA was ensuring its members provided IBGs that protected consumers long before it became a mandatory requirement, and for the organisation it has always been about adding value.Jeremy Brett, Director, comments: "When we first achieved the one million combined policies number it really hit home how hard the whole team have worked and how long we've been providing IBGs; and other forms of protection and advice to installers and homeowners.
Insurance backed guarantees
"Each IBG and scheme has a story behind it and we're proud to have not only protected this many homeowners but also allowed installers to win more business."Jeremy and the CPA team have always maintained that price can't be an installers only USP and have worked with its members to not only offer IBGs but a whole host of other support products."Adding value is a buzz word now but we've been doing it for over twenty years. Whether it is marketing support; our reputation; quarterly reports; sales training guides or supporting installers to understand the latest industry legislation – IBGs have always been about a whole package that helps our members stand out from the competition and not just focus on price," Jeremy says.The CPA will soon be releasing the results of its annual installer barometer that assesses how installers are feeling about the industry and economy going forward; and Jeremy believes it will be full of optimism."All the indicators show us that the economy is moving forward – albeit tentatively. Our members and installers up and down the country are doing the industry proud and I anticipate there will be lots of positivity about 2015," Jeremy concludes.