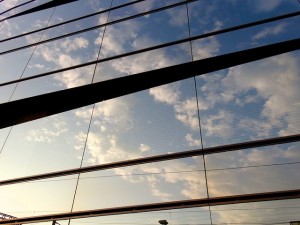 Before undertaking any sort of large scale building project, it's important to ensure that you are employing the ideal person for the job in order to receive the best service possible. There are various options to consider but most notably; Builders, contractors and home improvement companies who each have their own unique benefits they can all bring.
All three avenues will be more than capable of completing your required building project, but which choice will best suit your requirements? The CPA has done all of the research necessary so you don't have to, helping you make an informed decision!
Who does what and how can they help your building project?
Any type of building project is a costly affair and as such it's important to recognise what services each provider will bring to the table. Although it may seem rudimentary, let's break down how each choice operates:
Home builders: Working alone to complete the whole building project, a builder is someone who has a crew capable of performing all types of home improvement jobs and stays at the forefront of the project from start to finish. In the rare instances that plumbing and electrical services are needed, a sub-contract will have to be issued due to these jobs requiring special licenses.
General contractors: A general contractor is someone who organizes the different resources required for your building project, not being a specialist in construction or home improvement themselves. A contractor will hire experts in different trades when the current stage of the building project demands it – charging a little extra on top of each sub-contracted job to be profitable.
Home Improvement companies: Usually boasting a strong local reputation with years operating throughout the area, home improvement companies will comprise of various tradesmen and installers who have trained at their respective crafts. Again as with builders, plumbing and electrical operations will most likely need sub-contracting out should they not offer these services.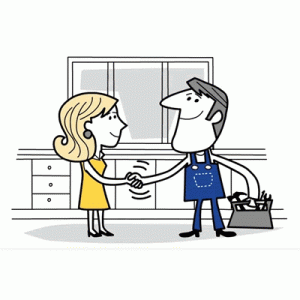 Weigh up your options
Whilst it might seem a little troublesome that general contractors lack the required expertise in the area you require, they generally will try to complete projects quicker than your average builder or improvement company – perfect for those on a timescale.
Builders and improvement companies on the other hand will be much more flexible in their approach should any last minute changes arise, their knowledge of the industry ensures that work will be priced correctly and work completed to a high standard.
No matter which you choose, make sure they're covered
Equally as important as choosing which service provider to choose for your next building project is making sure that they are correctly accredited and covered. At the CPA for example, we offer a range of products to make sure that consumers who enter into a contract to have work undertaken on their property are insured against unforeseeable circumstances such as liquidation and administration.
Other accreditations to look out for includes; FENSA, TrustMark and BRFC, each guaranteeing that you receive a qualified improvement service that is approved by either the government or third party should anything problematic occur.
The CPA: Offering sufficient financial protection whenever building services are needed
At the CPA we only deal with proven and accredited tradesmen and fully vet them for professionality and trustworthiness. If these qualities are useful to you in the provider you'll need for your building project, look out for the CPA logo – and if you require a reliable service contact us online and we'll put you in touch.