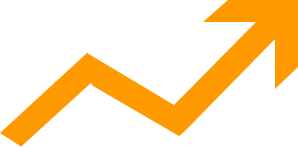 2014 was an excellent year for the fenestration industry. But what does 2015 hold? Here's our predictions for the coming year.
The economy
Official forecasts from the Treasury have predicted the UK's GDP to grow 0.6%. If this proves to be correct, the UK economy will have grown by 2.6% last year: one of the highest figures of growth in the Eurozone. Reports have suggested that this was mostly due to the service sector. Growth for 2015 is predicted to be very similar, although the construction and manufacturing industries look set to benefit from the current low price of oil.
The elections
Elections typically create uncertainty and the General Election this year in May looks set to be no different. Current polls are suggesting that we could be heading for another hung parliament, with the vote moving away from the traditional, two-party dominance of the Labour and the Tories towards smaller parties such as the Greens, SNP and Plaid Cmyru.This will obviously have a potential impact on the fenestration industry in the coming months: the parties we choose to elect us have very differing policies affecting the construction industry. Check out their manifestos online and use your vote in May!
The construction and fenestration market
Demand for home improvements and commercial installations is expected to improve slightly over the course of 2015, building on the small recovery installers experienced at the end of 2014. Bi-fold doors look set to continue their dominance of the industry during the coming year. We can also expect an increasing amount of homeowners to invest in energy efficient products such as triple glazing.