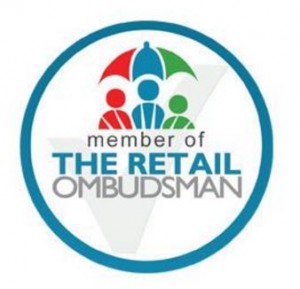 Here at The CPA we're proud to announce that we've teamed up with the Retail Ombudsman to help prepare our members and the industry for the addition of the new Consumer Rights Act.
The Consumer Rights Act: are you ready?
Becoming law on 1st October 2015, the Consumer Rights Act affects retailers of services, goods and digital content. It aims to provider suppliers and consumers with better protection, confidence and clarity when it comes to buying goods and services, clearing up the traditional ambiguity of UK consumer law.Some of the changes that the act has brought about include written notices for routine inspections such as trading standards visits, and a 30 day time frame to return faulty goods and receive a full refund.
Alternative Dispute Resolution
One of the key changes that the legislation has brought about is the addition of the Alternative Dispute Resolution. The resolution is designed to provide a cheaper and quicker way of resolving disputes, and keeping them out of the court system. This directly affects companies operating in the construction and fenestration industry.The Alternative Dispute Resolution makes it easier for tradespeople and homeowners to settle disputes. Due to the act, third party mediators are now available to all businesses in the case of not being able to settle a dispute with a consumer.
The CPA teams up with Retail Ombudsman
Committed to offering the best protection to our customers, the CPA has been closely following the legislation and will be using the respected Retail Ombudsman as its provider for the Alternative Dispute Resolution.Neville Thurlbeck, director of communications at the Retail Ombudsman, comments: "The Retail Ombudsman is delighted to offer its Alternative Dispute Resolution services to the glazing retail market via the Consumer Protection Association."As the biggest provider of Alternative Dispute Resolution services in the retail market, we look forward to a long and constructive relationship with all its members and aim to provide them with an extra badge of retail excellence via our accredited membership 'gold tick' scheme."John Travers, director at the CPA, commented about the changes: "The thinking behind the legislation is clear as the UK government wants to stop smaller disputes going to court, in order to free up time for more serious cases."As ever we are fully prepared and our members can come to us with any questions they have. And going forward, should they opt to go down the Alternative Dispute Resolution route then we are in a position to offer the very best service and support."Find out more about the CPA by giving us a call on 01462 850064 or by sending us
an email
.