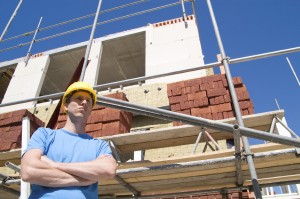 The housing sector may not be what it once was before the financial crash, but it is still a very lucrative place for many installers to make a quick profit. With demand for home improvements in new builds, and existing private properties soaring, now is a better time than ever to take advantage of the housing sector.
Fragile, but still booming
Although still fragile, the housing market is again becoming increasingly profitable and looks set to remain so for a while.
Recent figures state that private housing starts are set to increase by 18% this year to 134,170 units. Similar government figures also revealed that help to buy sales had hit a monthly high, with 4,357 sales made under the equity loan scheme in June 2014: the highest monthly total since the scheme launched in April 2013. All of this is brilliant news for installers looking to take advantage of the booming housing sector.
Opportunities for profit
Over the next two years, the construction industry is forecast to grow by up to 10 per cent, with strong growth predicted for the private housing sector. The very slowly improving economic conditions are also playing a part in this recovery, helping to revive the housing sector and providing a great opportunity for installers to make a profit in the process.
The housing sector: a growing recovery
Thanks to its growing revival, demand for quality products and quality installers in the housing industry looks set to remain high. No matter what products you install; from uPVC windows and aluminium bi-fold doors, to bespoke orangeries and composite doors, there are a wealth of business opportunities presented by the housing sector that many installers simply don't take enough advantage of.
The CPA: helping installers do business
The CPA has been operating for 22 years and is recognised as a body where installers go to add value to their sales presentations and take advantage of new business opportunities. Members have access to Insurance Backed Guarantees; marketing and sales support and training; finance options to fund projects; quarterly reports that assess their business; and deposit protection schemes.
We've also recently launched a campaign to lobby government to remove VAT on home improvement products. For more information about any of services, please give us a call on 01462 850064 or send us an email. We hope to hear from you soon!