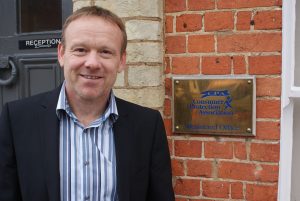 An overwhelming number of installers believe sales will rocket for them in 2016 as industry and economic confidence continues to grow.This was the headline finding from the 2015 installer report by the Consumer Protection Association (CPA).The CPA commissioned Insight Data to carry out the extensive report which asked 12,000 installers across the UK a series of questions about their business performance.In the survey 80% of installers questioned said they are expecting sales to increase in 2016 thanks to increasing consumer spending on home improvement products, due to continuing economic confidence.Installers were also asked to rate their business performance in 2015 compared to 2014, with 47% saying profits have increased, 33% saying they stayed about the same and 20% saying they have decreased.It's been suggested by media commentators that recent pension reforms will see a surge in spending, but the majority of those polled (66%) said it was too early to tell yet if the reforms are having an impact.
Future expectations for the glass and glazing industry
Installers were also asked about their expectations for the glass and glazing industry and the UK economy in general moving forwards.53% said they expect the state of the UK economy to improve and 40% expect growth across the glass and glazing industry in 2016.Alongside increased activity in the retail market, installers anticipate strong growth and increased projects within the construction sector, with 66% expecting more new construction projects to get the go-ahead next year.When asked whether commercial work had increased in 2015, just shy of half (47%) said yes - suggesting a sure and steady revival in the commercial sector, following a difficult few years.Jeremy Brett, Director at the CPA, comments: "The annual installer barometer is the only one focused entirely on installers and gives them a platform to voice their hopes and concerns for their business and the industry."It's great to see enthusiasm and optimism for the future of the UK economy and the industry, particularly for markets such as commercial which have been shaky over the past few years, but are now bouncing back and offering profitable opportunities for installers."The CPA is the UK's leading provider of Insurance Backed Guarantees (IBGs) and has been in business for over twenty years. As well as providing guarantees and deposit protection, the CPA also offer marketing support, quarterly assessments, finance options, and support with business growth.