The Consumer Protection is UK's leading consumer protection agency that helps and supports consumers and installers. With over 20 years' experience, CPA is highly valuable resource that connects accredited home improvement installers with potential consumers.
CPA
members are highly qualified and trusted experts in various fields who will carry out your home improvement project in professional and friendly manner giving you additional peace of mind.
Public Liability Insurance: Covering both you and your customers
Public Liability Insurance is a cover that protects businesses in the event of a member of the public's death or injury and damage to their property. This covers the cost of legal expenses and compensation payments in an event of claim being made against a business. The cover for small and medium size organisations ranges from £1m to £10m. Covering your business with
Public Liability Insurance
, although is not a legal requirement, is beneficial and almost crucial to have especially for small businesses for whom paying out thousands pounds worth of compensation for an accident could be enough to put them out of business.
Why is it important to have it?
The reason why it's so important to have Public Liability Insurance is to cover your business if it was deemed liable for an incident. Usually the Public Liability Insurance covers:
Compensation claims for injuries to third party and/or damage to their property
Legal costs
The cost of repair
The cost of hospital treatment (if NHS claims against your business)
Any other expenses deemed reasonable
Make the most of Public Liability Insurance with our limited time offer!
Cover your business today with Public Liability Insurance for extra peace of mind. For limited time only if you insure your business as a CPA member with
Trade Direct Insurance
you can benefit from: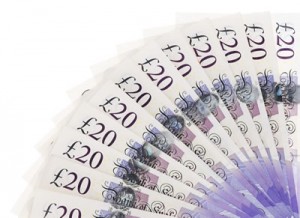 Up to 20% off
Ongoing Special Offers
Price Freeze on Renewal
Up to £5m PL cover
24h tools cover available
Expert UK telephone support
Instant Quotation
Due to our partnership with Trade Direct, if you're CPA member you can benefit from further discount on your Public Liability Insurance premiums. So if you're not CPA member yet what are you waiting for?
Join today
and benefit from added value to your business. For more information about CPA membership
contact us
today.