The CPA provide a range of services to protect the financial rights of consumers and installers. One of the most important services we offer is that of the
Insurance Backed Guarantee
.
What is an Insurance Backed Guarantee?
An Insurance Backed Guarantee protects your and your customers, in the unlikely event that your company ceases to trade. For many years, offering an IBG was 'best practice' in the construction and fenestration industries and not a legal obligation. From June 2014 however this changed, and now all tradespeople must provide an Insurance Backed Guarantee with every home improvement project or installation.
Insurance Backed Guarantees
safeguard your money, and your customers' money. If your company is goes into liquidation, receivership or administration, faults appearing after you stop trading may be covered by the IBG. This means that the money of both you and your customers is completely safe. The Insurance Backed Guarantee covers a period of up to 10 years and is backed by a UK authorised insurer.
Why do we provide them?
Offering an Insurance Backed Guarantee is now a legal obligation. Without one, a finished project will not be able to be registered under self-assessment returns. No ifs, no buts.
Who do we provide Insurance Backed Guarantees for?
We provide Insurance Backed Guarantee for any type of tradesperson, but we specialise in providing high quality IBGs to the Construction, Fenestration and Home Improvement industries, including: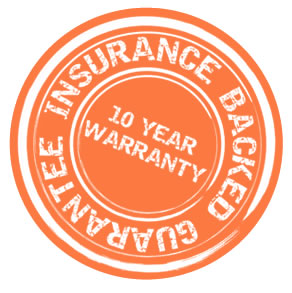 Window, Door & Conservatory Installers
Builders
Roofers
Carpenters & Joiners
Drive & Patio Contractors
Plumbing & Heating Engineers
Renewable energy companies
Air source and ground source heat pumps installers
Bathroom suppliers & installers
Alarm companies
Kitchen suppliers & installers
Orangery installers
Garage and loft conversion installers
Not on the list? It's likely that we will still be able to cover you. To enquire about our services, please give us a call on 01462 850064 or
send us an email
.