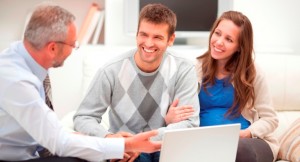 When you're planning any home improvements its always wise to be cautious. It can seem difficult to find a reliable tradesman. You may have contacted several builders but they are all too busy at the moment. Perhaps a friend recommended someone but they are on holiday or you are unable to contact them. Then you have a chance meeting with someone who seems perfect for the job. They may have knocked at your door one evening or perhaps you met them at your local pub. When you spoke they seemed genuine and were very polite. They were also very knowledgeable and ready to start work the next week. Does it all sound too good to be true? If so it probably is.
Unfortunately rogue traders are still a big problem in the construction industry. Posing as genuine qualified tradesmen, rogue traders use high pressure sales techniques to trick, often vulnerable people into parting with sometimes substantial amounts of money.
Low quality at a high price
It is a frightening fact but it can be all too easy to get conned by a rogue trader. Victims are often quoted as saying, 'they seemed to know a lot about the trade', or 'they were very polite when we agreed a price'. Unfortunately, the work of rogue traders is often sub-standard. Many rogue traders will begin work at an agreed price then subsequently increase the amount as 'unforeseen problems' arise.
Rogue traders often offer meaningless guarantees on their work and fail to provide the required accreditation. Only this year several incidents occurred in Cheltenham, where a man carried out un-requested work then demanded payment.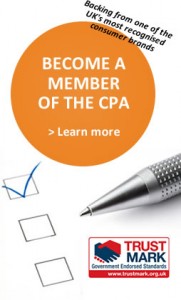 The importance of extra vigilance
In order to protect your assets it is important to find out as much as possible about who you're hiring. Following these guidelines will help to safeguard your security…
Research their name online
Check for independent accreditations: FENSA, FCA, BSI Kitemark, Which?
Never pay for work until satisfactorily completed
Look for reliable recommendations/reviews
Peace of mind with the CPA
If you're seriously considering any home renovations it's worth finding out if the person you're employing is registered with the CPA. By registering with the CPA, tradesmen commit to offering payment protected services to you, the customer. The CPA database has a long list of registered tradesmen so be wise and check before you buy.