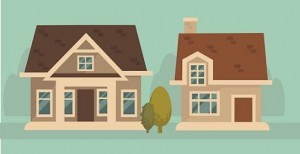 The UK Property Transactions Count published in March 2016 by the HM Revenue and Customs shows that the residential property transaction completions with a value of £40,000 or above peaked in March 2016 – reaching 161,990 compared with 91,490 in March 2015.
Jeremy Brett, Managing Director of the CPA, says the increase in properties exchanging hands is creating profitable opportunities for builders and installers.
He comments: "Most people spruce up their homes before a sale and after a purchase and this can range anywhere from having new windows and doors fitted to complete refurbishments of kitchens and bathrooms.
"This is good news for builders and installers of these home improvement products as the rising number of property transactions means more home improvement projects being carried out."
Despite recent research revealing that DIY spending has reached its highest level since 2008, the majority of homeowners who are making upgrades are embarking on more ambitious projects, creating the need to use a professional home improvement company.
With bigger projects in the pipeline and high-end products in-vogue, builders and installers have their pick of high-value jobs in the market.
Reputable and professional tradesmen
However, Jeremy urges homeowners looking to have home improvement work carried out to seek a reputable and professional tradesman.
"Unscrupulous tradespeople often leave jobs poorly done or unfinished," says Jeremy. "This ends up costing the homeowner much more in the long run and in serious cases can even reduce the value of a property.
"Companies listed under approved tradesmen schemes, such as the CPA, are qualified for the job and can offer Insurance Backed Guarantees and Deposit Protection to protect the homeowner should anything go wrong."
The Consumer Protection Association is the UK's leading provider of IBGs and Deposit Protection, and is recognised by consumers as one of the most trusted resources for finding accredited and vetted installers.
Together with the CPA, installers have access to everything they need to increase sales in the home improvement market.
This includes powerful sales and marketing support and the much sought after quarterly reports, which collate customer feedback to help installers identify areas of improvement to join the CPA raising standards across the industry.