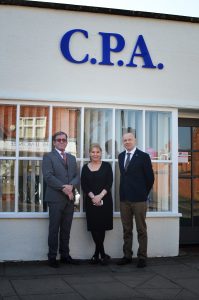 A leading installer support organisation says its members are significantly more upbeat about 2014, than they were about 2013 - this time last year.At the end of each calendar year The Consumer Protection Association (CPA) reaches out to its members in order to get feedback about the state of the market and how confident they are feeling for the year ahead.Regulated by the Financial Conduct Authority (FCA), the CPA provides insurance backed guarantees (IBGs) and deposit protection to installers carrying out home improvements and also provides its members with a host of beneficial schemes such as marketing support; training seminars; sales presentation advice and quarterly assessment reports.Jeremy Brett, Director of the CPA, says the outlook of his members is in tune with the more upbeat feelings surrounding the UK economy.He comments: "We carry out what you could call an unofficial end of year audit of our membership and the feedback has been very positive. Installers are winning more business and at higher order values; and they expect this to continue in 2014.
Looking to the future
"Next year is poised to be a pivotal one and all the signs tell us the construction sector and economy at large will improve. Schemes such as Help to Buy seem to be having an impact and a feel-good factor is returning to the home improvement market."We're working with our members to capitalise on these opportunities and membership levels are higher now than they were at this time last year, which is also a positive sign." Towards the end of 2013 the CPA, together with Insight Data, also published an 'Installer Confidence Barometer' –a report that focused solely on installers, with 12,000 polled.The report was extensive and the findings were on the whole positive – with installers reporting that they expected sales, average order values and net profit to increase in 2014; and that the state of the UK economy would also improve.One of the questions also polled installers on how they attract new customers. A whopping 93.02 per cent said recommendation. 80 per cent of respondents also said that company reputation had become more important when closing a sale."This is something else our members have also fed back to us – the difference that being part of a body such as the CPA has is significant and enhances their reputation and increases the likelihood of them being recommended. With this in mind we're confidence of increasing our membership in 2014 and helping more installers to win lucrative new business," Jeremy concludes.
Find out more about leaving 2013 with optimism