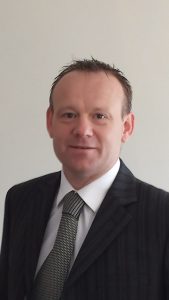 An installer support body that promotes best practice for installers and the public will soon be announcing what home improvement companies have won its Lifetime Achievement Awards.Regulated by the Financial Conduct Authority (FCA) The Consumer Protection Association provides Insurance Backed Guarantees (IBGs) and deposit protection to installers carrying out home improvements.The body will soon be announcing which installers have been recognised as part of a programme the organisation run to recognise its long-standing members.Special awards are given to companies that have been members of the CPA for five, ten, fifteen and twenty year periods.Only members that have consistently delivered a high level of service and excellent workmanship to homeowners are awarded.
Recognising stand-out CPA members
CPA Director Jeremy Brett comments: "What we do is all about raising standards in the industry for both installers and homeowners, which is why we are committed to these Awards and recognising stand-out members."The majority of our members stay with us for many years as they benefit greatly from our service – this is about us recognising their hard work and dedication. "Past winners have boosted their reputation significantly, gained extensive local press coverage and won new business off the back of winning this award. By winning the award they are seen by the public as leaders in their field."Winners are presented with a certificate and plaque for the efforts.The CPA is recognised by consumers as one of the most trusted resources for finding accredited and vetted installers.The CPA also offer its members a host of beneficial schemes such as marketing support; training seminars; sales presentation advice and quarterly assessment reports."One of the many benefits of being a CPA member is that for every job they carry out we call the customer and ask a series of questions to assess their work."We then collate this data and send it to them as part of a quarterly report; giving them vital intelligence needed to streamline their business. Our members are doing their communities proud – and the reports we receive from their customers back this up." Jeremy concludes.