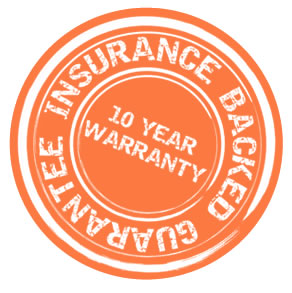 For a long time in the fenestration industry, offering an
Insurance Backed Guarantee
has been a way for installers to stand out from the crowd. An IBG shows homeowners that an installation company is reputable and trustworthy, its products and fitters are up to the job, and they care about the end result.But the dynamic is due to change. From 6 June, Insurance Backed Guarantees will be mandatory with every installation. Homeowners will no longer need to ask, instead it is the installer's duty to provide one.
New IBG regulation
This new regulation has not been widely publicised in the industry, and many installers are not aware of their new responsibilities. But if you don't provide homeowners with the required financial protection, an installation will not be allowed to be registered under any self-assessment schemes.Get ready for the IBG revolution with the CPA. We offer Insurance Backed Guarantees as part of our service for installers. No matter what your previous experience, we can help bring you back to speed with our
FastTrack initiative
.Contact our team today on
01462 850064
or
send us a message
to learn how we provide you with Insurance Backed Guarantees quickly and simply for every installation.