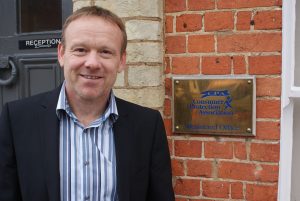 Please note not all figures add up to 100 per cent as there was an option to tick n/a in some categories
The much anticipated Consumer Protection Association installer barometer is now out and as ever, its results are revealing and comprehensive. The only survey of its kind – polling over 12k installers in the UK – CPA director Jeremy Brett exclusively tells Nathan Bushell, editor of Glass Times about the findings.
Business performance improving year on year
Our 2015 installer barometer polled over twelve thousand installers, asking them a series of questions on their business performance in 2015 compared to 2014.The response was overwhelmingly positive. When asked about last year's performance, 47% of installers said they experienced an increase in profit margins, 33% said they stayed about the same, and 20% said they saw a decrease in profits.Those polled also said the amount of work they have taken on in the last year has also increased; with 53% of installers seeing an increase in the number of leads they are receiving, compared to just 6% who said their sales pipeline had decreased.Installers are also expecting strong sales and profits going into 2016; with 80% of respondents saying they expect to see an increase in sales next year, compared to an amazing zero per cent who expect sales to decrease.Although it may be too early to tell, improved results on last years' barometer and high levels of optimism for the year ahead suggest installer confidence could be set to reach an all-time high, a clear sign of good things to come for the industry.
Increased consumer spending forecasted for 2016
When asked how 2015 compared to 2014, in regards to generating retail work 33% said they had seen an increase in but 40% said it had stayed about the same. The rest of the respondents said they hadn't seen a noticeable change either way.Despite the divide in responses installers are still optimistic about the future.53% said they expect consumer spending to increase in 2016, compared to just 6% who said they expected it to decrease.It has been suggested by some pundits that recent pension reforms, which allow consumers to access part of their pension, will see a rise in home improvements, but the majority of those polled (66%) said it was too early to tell if this is directly impacting them.In anticipation for a consumer spending surge, 46% of installers said they were considering investing in marketing/PR and branding to attract consumer attention, with 46% of installers polled currently relying on word of mouth to win new business.
Shaky commercial market gets a boost with new projects
Regarding the commercial market 74% of those polled said commercial work had increased for them in 2015, compared to 2014. Another 20% said it had stayed about the same and 6% said work had decreased in this sector.This looks set to continue, with 74% of installers questioned expecting new construction projects to increase, 20% saying they will stay about the same, and 6% expecting projects to decrease.Although installers believe the majority of construction projects will increase, only 40% said they expect growth across the industry, with another 46% saying it will stay the same, and 14% saying it will worsen.
Positivity surrounds UK economy and employment opportunities
Moving on to national trends, the barometer asked installers if they believe the state of the economy will improve in 2016. 53% said yes, 33% said it will remain about the same, and 14% said it will worsen.Within this, 46% of those polled said they expected employment opportunities to increase in their industry, 40% said they will stay about the same and 13% said opportunities will decrease.Businesses appear to be positive about employment within the industry. Comparing 2015 to 2014, 53% of those polled said the number of full-time installers in their business had increased and 40% said they had stayed about the same.When questioned on future employment within their business, 53% said they expect the number of installers employed to increase.However when asked the areas where they are most likely to invest in 2016 only 20% said new staff and just 6% said training and accreditations, suggesting businesses still need to do more to invest in creating these opportunities and relieve the skills crisis which is affecting the industry.All in all the results of the barometer were positive, suggesting a sturdy and sustained optimism from installers when it comes to the future of the industry and the country.