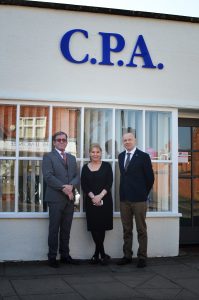 The famous economist Milton Friedman once said to judge government policy not by its intentions but by its results. GGP Editor Luke Wood caught up with CPA Director Jeremy Brett, to see what impact the recent pension reforms will have on the industry.Earlier this year the Consumer Protection Association welcomed prominent MP Nadine Dorries to our offices, both to celebrate 21 years in business but also to discuss government policy and how it would affect, both our members and the industry as a whole.One of the topics raised was the recent pension reforms, which will see people able to access their pension pot as one lump sum and spend it on what they like.It is a policy that government is implementing in order to release liquidity into the economy and boost consumer spending. Or as the party line states, it's about giving people freedom over how they spend their money.At the meeting, Nadine interestingly said of the policy: "what does an Englishmen spend his money, he spends it on his castle."So what effect might recent pension reforms have on the construction and fenestration industries? And how will installers be able to capitalise on them?
PENSION REFORMS: WHAT YOU NEED TO KNOW
Firstly, the details. As of April 2015, the way people over 55 are able to access their final pensions changed. Due to recent government reforms, ostensibly to provide greater choice and flexibility, all the money that is withdrawn from a pension will be treated as income.This is a change from previous rules that would require a tax of 55% being paid for full withdrawal. 25% of the overall pension will still remain tax-free.
PHONE OF THE HOOK
Following the reforms, pension companies received a phone call every ten seconds, 80 per cent of which were asking about getting access to their money. This eventually cooled down, to only one in four calls to pension companies being from people looking to find out how to access their pension pot.This shows the desire from the public to access their pension pots and spells good news for the home improvement industry.
WHAT EFFECT MIGHT THIS HAVE IN THE INDUSTRY?
The consensus seems to be that many are predicting that with full control over their pension pots, many pensioners might splash their cash and spend money on that long dreamed of extension, holiday or car.This could obviously result in increased business for the construction and fenestration industries. Here a few potential scenarios that we think might happen when it comes to our industry:
1. MORE PEOPLE IMPROVE THEIR HOMES
One of the most obvious consequences of the pension reforms is that people use the money to improve their homes.This could be investing in that long-awaited extension, renovating windows and doors in a property or even installing a luxury product like a conservatory, orangery or bi-fold door.If people use their pension money to improve their homes, this will obviously be a business boost for our members.
2. will PEOPLE INVEST IN A SECOND-PROPERTY?
There was also suggestions that the reforms could see more people investing in a second property. But reams of evidence suggest this isn't the case and consumers are instead, investing in luxury items such as holidays, home improvements or opting to put their children through university or help with the deposit for a new home.
3. PEOPLE INVEST THEIR MONEY
We also think that many people might be tempted to invest their money. This is particularly good news for larger corporations in the construction and fenestration industries, such as fabricators and manufacturers.Ultimately with the reforms not long having been implemented, it's difficult to really assess their impact. But together with a sustained home building plan – fingers crossed – it is likely to positively impact on our industry.On the wider point about judging a policy not by its intentions but by its results – it is well worth referencing Australia, which have had this policy in place for many years. And the result, made worse by an ageing population, has been a mini-pension crisis in the country, with too many of the population's pension pots running dry.