A lot of time and money has gone into making the Green Deal work. Yet the government's flagship energy saving and carbon emission reducing scheme has come under fire by critics who say it is underperforming and wasting taxpayers' money. Determined to make it work, the government are ploughing a lot of time and money into the scheme. But is it going to be a success or is it doomed to failure?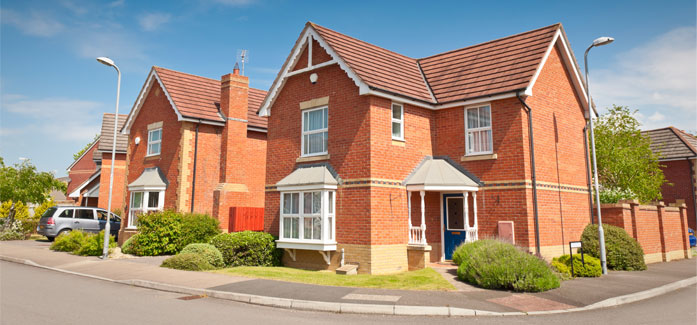 What changes are the government and GDFC planning for the Green Deal?
Despite the initial setbacks, it looks like the government are determined to try and make their 'flagship' scheme work. Minister for Energy and Climate Change Greg Barker MP describes it as "a work in progress" and many changes to the scheme have been made or are planned for the future.
1. Financial incentives for homeowners
Barker says that they are "making ongoing improvements to improve the scheme's appeal to householders", which include making more money available for the cashback scheme, extending the claim period and increasing cash awarded for certain improvements. So homeowners who upgrade to double glazing are now eligible for £650 instead of £350 cashback, or a whopping £4,000 for solid wall insulation compared to £650 previously.
2. "Street-by-street" delivery schemes
The government announced in February that it will be trialling a more intensive retrofit programme, adding an additional £19m to the budget to roll out the Green Deal across six communities: Cambridgeshire, Ashfield, Suffolk, Peterborough, Haringey and Bracknell Forest.
3. Stamp duty rebate
In 2013's autumn statement it was announced that homeowners who improve the energy efficiency of their home would be reimbursed part of their stamp duty. The government are planning to offer a £4,000 tax break to new home buyers if they install energy saving improvements. The offer may be extended retrospectively to include people who have moved house up to 12 months before, although these details and more are yet to be confirmed.
4. Renewable Heat Incentive (RHI)
The RHI currently offers payments to owners of non-domestic properties who generate and use renewable energy to heat their buildings rather than fossil fuels. The scheme is set to be rolled out for domestic properties by the 31st of March 2014, if there are no further delays, with grants being applied retrospectively back to July 2009. Supposedly entitlement to RHI money is dependent on making Green Deal changes, although we will have to wait for the scheme's release for more details.
5. Targeting landlords
It is now possible for private landlords to take out a Green Deal loan to insulate their properties, rather than just the occupiers.
6. Green Deal in a day
In February 2014, the GDFC announced that they are planning to tighten up their administrative procedures to make the Green Deal easier for everyone involved. Homeowners can now sign up for a loan the same day they have an assessment, and companies will have to wait just three weeks instead of three months to become a Green Deal provider.
Although these measures show that the government and the GDFC are listening and making changes, there are other measures that could be considered. Paul King, the chief executive of the UK Green Building Council, has called for the rate of VAT to be reduced from 20 per cent to 5 per cent on all domestic repair and maintenance work. However, after a review the government decided not to subsidise interest rates for Green Deal repayments, so it looks unlikely that they would reduce taxes to make the scheme work.
It's crisis point for the Green Deal. It's debatable at the moment whether there is time to wait for these changes to take full effect before the scheme is inevitably scrapped. In our final instalment of our Green Deal series we'll be commenting on the scheme as a whole.