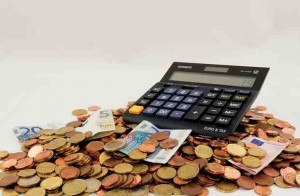 Paying a deposit before improvement work takes place on your home is generally standard across the industry. Safeguarding this with deposit protection insurance however isn't, even though without you run the risk of losing your money in the event of unforeseen circumstances.
What is deposit protection?
A
deposit protection
scheme, like the ones we offer here at The CPA, is simply insurance for the deposit that you initially pay for work to be carried on your home. Typically deposit protection schemes cover up to 25% of the price you have agreed with your chosen home improvement company, or £7500: which ever is the lesser.
Why is deposit protection important?
Deposit protection, as the title suggests, protects the money you initially paid an installer to carry out work, in the unlikely event of their company folding due to bankruptcy, retirement or death.Most of the time, home improvement installers will arrange protection for your deposit, but sometimes they won't. This means that it's incredibly important to check that your builder or installer will protect your hard earned deposit before work starts on your home. Otherwise you may be left feeling the pinch if things go wrong.
How deposit protection works
Deposit protection schemes generally cover you for a period of up to 90 days from the date that you initially pay your deposit. If you've paid a deposit to a company which then stops trading due to administration, bankruptcy or death of the operators, your money will be fully refunded to you, or your work will be completed by another company at the same, balanced agreed price.
Extra peace of mind with deposit protection from The CPA
If you want extra peace of mind about the money invested in your deposit, and want to choose an installer who can offer you one, The CPA can help.We hold an exclusive database of certified, CPA-member tradesmen who can offer you a quality deposit protection scheme. Effectively, picking a CPA member to complete your home improvement project means that you are choosing a tradesman whose standard of work has been checked and verified, and that your deposit will be secure in the process.Find out more about our
deposit protection schemes
by calling us on 01462 850064 or by sending
us an email.