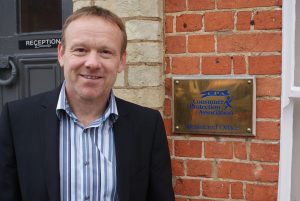 Despite the rise of digital and online marketing, installers are still using traditional methods when it comes to finding new customers.This is according to a recent survey where more than half (60%) of installers questioned said their primary way of attracting new customers is by word of mouth. Surprisingly, just 21% of installers said their website was their main method of generating leads.However, the report found that once a company had been recommended to a consumer, the overwhelming majority search online to check their accreditations and verify the company's past work, meaning a top-performing and informative website has a vital role to play.
Consumer Protection Association Annual Installer Industry Report
These statistics come from the
Consumer Protection Association Annual Installer Industry Report
. The CPA commissioned
Insight Data
to carry out the survey, which asked more than 12,000 installers a series of questions about their business performance and expectations for the industry.Installers listed leads from suppliers, magazine advertising and door drops as ways they attract new customers, suggesting these traditional methods haven't yet been made obsolete by the explosion of internet marketing.Jeremy Brett, Managing Director of the CPA, comments: "While the internet is a powerful tool, installers shouldn't underestimate the power of word of mouth recommendations to homeowners from trusted sources such as friends, family and neighbours."It also makes sense that the older generation of homeowners, who aren't as tech savvy, will rely on drop cards, print advertisements and word of mouth to find out information on local installers. Print is very much still alive."Jeremy goes on to say that the CPA's members are amongst the installers benefitting from word of mouth recommendations, and that being an accredited installer makes it more likely for homeowners to buy from them.He comments: "Homeowners are more likely to choose, and recommend, trusted, accredited tradesmen, which is why
CPA members
have such successful conversion rates when it comes to new customers. But it's about the whole package and having a responsive and informative website backed up by a multi-channel marketing campaign. This, together with CPA membership is a winning formula."
The CPA
is the UK's leading provider of IBGs and Deposit Protection, and is recognised by consumers as one of the most trusted resources for finding accredited and vetted installers.