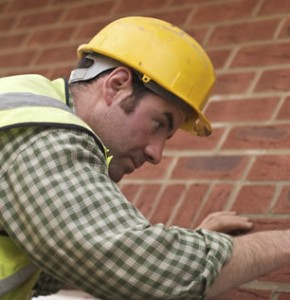 If you're an independent contractor or a builder, offering a high quality contractor guarantee should form an integral part of your business.
What is a contractor guarantee?
A contractor guarantee is a term used to describe an
Insurance Backed Guarantee
: the guarantee that all UK independent contractors and builders must offer by law to customers when carrying out an installation or project.An Insurance Backed Guarantee is designed to protect you and your customers in the unlikely event of you, as a sole trader, or your company ceasing to trade. Available for a period of up to 10 years, and backed by a UK authorised insurer, an Insurance Backed Guarantee raises consumer confidence as homeowners will know that they are protected should your business go bust.If, because of liquidation, receivership, administration or winding up of your business due to bankruptcy, state retirement or death, the company no longer exists, faults appearing after they cease to trade may be covered by the Insurance Backed Guarantee.As of June 2014, all UK contractors MUST offer an Insurance Backed Guarantee with any build or installation project they carry out. Finding the right guarantee to protect you and your customers - and enhance your reputation - is more important than ever.
Reasons why it makes sense to offer a high quality contractor guarantee
The CPA are one of the most experienced companies when it comes to offering high quality Insurance Backed Guarantees. We are a top UK consumer protection agency, and we've been trading for more than 20 years. With a history of safeguarding the rights of consumers and tradespeople, choosing an Insurance Backed Guarantee from The CPA can give you and your customers extra peace of mind when it comes to installations.Here are some of the main reasons it makes sense to offer an contractor guarantee (or Insurance Backed Guarantee) from The CPA.
1. Legal protection you can trust
By offering guarantee insurance by The CPA, you and your customers can benefit from extra peace of mind about your legal protection in the unlikely event of something going wrong during, or after the installation. All of the contractor guarantees that we offer are provided by a UK authorised insurer so that you can be sure of receiving high quality legal protection should anything unforeseen happen.
2. Peace of mind
With a contractor guarantee from The CPA you rest safe in the knowledge that you'll be complying with the law. Created by legal experts, our Insurance Backed Guarantees go above and beyond what's required by law, so that you can deliver the best service possible to your customers.
3. A better reputation
Offering a high quality contractor guarantee from a respected and industry-renowned company such as The CPA can help to improve the reputation of your own business. With an established reputation for offering comprehensive insurance cover, offering an IBG from a trusted and recognised company like The CPA is a great way to make your company more attractive to customers.Established more than 20 years ago, the CPA are specialists when it comes to providing exceptionally
high quality Insurance Backed Guarantees
, designed to safeguard the rights of consumers and trade. Find out more about our services by calling us on 01462 850064 or
enquiring here
.