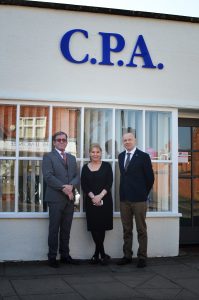 'Without the support of the Consumer Protection Association we wouldn't have grown year on year and been able to deliver the level of service we do.'This is view of the owner and Director of Conservatories and Windows Direct, who has come on record after experiencing an unprecedented year of trading; and ten years as a member of the Consumer Protection Association.The Midlands based firm is a supplier of conservatories, windows and doors and in the ten years it has been a member of the CPA has grown year on year; and in the twelve months up to June 30 2015 recorded a 39 per cent rise in revenue across the business and a marked increase in profits.
Words from the company directors
The director's at the company are Mark Searby and Lee Osborne.Mark Searby comments: "As a business we wouldn't have been able to achieve the growth and success we have, without the support of the Consumer Protection Association. Homeowners are more likely to buy from you if you're a member of the CPA, as they know they are fully protected and only the reputable companies become members."In addition to this, the CPA also give us lots of added value support – such as marketing and sales training help. The team there also ensure we are kept up to date about legislation changes and remain at the cutting edge."Jeremy Brett, who is Director at the CPA, comments: "I would like to extend my congratulations to Mark and his team on their impressive growth and ten year membership. They are top class members and have worked tirelessly to raise standards in the industry."The CPA is recognised by consumers as one of the most trusted resources for finding accredited and vetted installers.As well as Insurance Backed Guarantees and Deposit Protection; the CPA also offer its members a host of beneficial schemes such as marketing support; sales training help; and quarterly assessment reports that tell members what their customers think about the work they are doing.