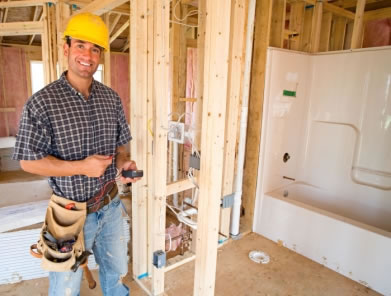 Building momentum in the housing sector is undoubtedly good news for installers, but things could slow in the long term.This is the view of the Consumer Protection Association Director (CPA) Jeremy Brett. The CPA is a leading installer support body and was recently named by Fensa as one of only a handful of accredited companies able to provide installers with
Insurance Backed Guarantees
(IBGs), since they became mandatory for glazing installations.
Rise in new builds
Jeremy said his membership base was upbeat following the news that private housing starts are set to increase by 18% this year to 134,170 units.Government figures published recently also revealed that help to buy sales had hit a monthly high, with 4,357 sales made under the equity loan scheme in June 2014 – the highest monthly total since the scheme launched in April 2013.But in conjunction with leading housing analysts and economists, Mr Brett said that his members were well aware of how fragile the market remains.He comments: "We understand that over the next two years the construction industry as a whole is forecast to grow by 10 per cent, with the private housing sector experiencing strong growth too. This means increasing opportunities for installers to win new business and we are equipping our members with the tools they need to meet expectations."However a slowing of growth is anticipated towards the end of the decade and installers should be aware of the trajectory of the economy. But in the short term the private sector is benefitting from improving economic conditions and sensible government measures."
CPA members get more
The CPA has been operating for 22 years and is recognised as a body where installers go to add value to their sales presentations and take advantage of new business opportunities.Members have access to Insurance Backed Guarantees; marketing and sales support and training; finance options to fund projects; quarterly reports that assess their business; and
deposit protection schemes
.The CPA also recently launched a campaign to lobby government to
remove VAT on home improvement products
.