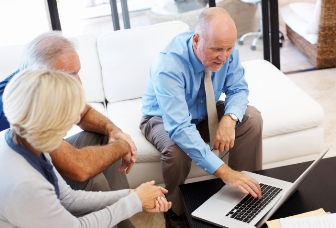 Having a comprehensive and well-planned business strategy is important. For companies in the construction industry, generating leads is a massive part of the business' success. When you want to boost your sales, you may not be doing everything you could to help maximise your business' potential.
Here at the CPA, we want all our members to succeed. For installers and customers alike, successful businesses create a better arena for positive business development. Here are six silly mistakes that many companies make which can be relatively easily rectified.
1. No proof to back up your claims
A good reputation, spread by word of mouth, can make or break a company. You may be the most professional and genuine company in the world but without customer reviews, you may struggle to find more customers. A good way to start is by asking every customer to review your services so you can build up a portfolio of positive customer reviews.
2. Not taking charge of your online reputation
We now live in a digital age. A recent survey found that over 80% of people research a company online before contacting them. The importance of an online presence therefore can't be overestimated. A website that showcases your services, social media presence on Facebook, Twitter, and Google+, and positive customer testimonials on third party websites like FairTrades are all great ways to boost your leads.
3. Not using your accreditations to your advantage
Being a member of the CPA is a respected industry status. Customers will trust a company that is endorsed by the CPA. To help boost your sales use our logo on your website and merchandise and also highlight any other accreditations you have.
4. Not offering Deposit Protection and Insurance Backed Guarantees
When you're a member of the CPA, you have access to a range of services. Are you making the most of them? By offering your customers deposit protection and IBGs you build their confidence and give them peace of mind that their investment is a solid one.
5. Not having a comprehensive marketing strategy
A marketing strategy is extremely important when you want your business to succeed. Offering after sales support, using promotional materials, having a user-friendly website, and positive public relations will be sure to boost your company's profile.
6. Not having a regularly updated blog
Finally, as part of your website, a regularly updated blog section is a great way to build your company's profile. Your blog can contain industry news, product information, company developments, and anything which may be of interest to potential customers. The more you build your online presence with a regularly updated blog, the more people you'll attract to your website, thus increasing potential leads.
If you'd like to find out more about the CPA call 01462 850 064 or contact us online.