As a tradesperson, it's important to understand the legalities surrounding your construction, glazing, and/or home improvement business. This will not only protect the consumer but your business as well. Here at The CPA, we offer a range of services for tradespeople who want to stand out from the competition. We offer training, support, and access to certification schemes, so you can show your customers that you offer quality products and services that follow any implemented legal requirements. We've put together this handy guide to give you an idea of what legal considerations you should be thinking about for your business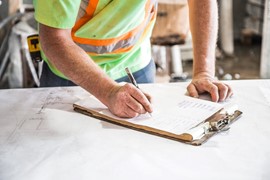 Deposit protection scheme for customer peace of mind
Give your customers peace of mind by offering a
deposit protection
scheme from the CPA. Our deposit protection is insurance for the deposit the consumer pays to secure the work to be carried out on their home. This insurance covers a deposit of up to 25% of the agreed price with the operating company or £7,500, whichever is the lesser. The policy covers the consumer for a period of up to 90 days from the date they pay their deposit. For example, if they have paid a deposit to you and your company then ceases to trade due to liquidation, receivership, administration, or winding up the business due to bankruptcy, state retirement, or death of the principal(s), the deposit is either refunded to the consumer in full, or the work is completed by another company at the balance agreed price.
Insurance backed guarantees for your protection, and your customers
An
Insurance Backed Guarantee
(IBG) is valuable protection for tradespeople and their customers. An IBG boosts consumer confidence, as homeowners know that they are protected in the event of your company ceasing to trade. If due to the liquidation, receivership, administration, or winding up of your business due to bankruptcy, state retirement, or death of the principal(s), the company no longer exists, faults appearing after they cease to trade may be covered by the Insurance Backed Guarantee. The Insurance Backed Guarantee is available for a period of up to 10 years and is backed by a UK-authorised insurer.We've spent more than 28+ years helping our members' businesses grow. One of the ways we do this is by providing
Insurance Backed Guarantees
for tradespeople in the glazing, construction, and home improvement industries. For many years in the construction and fenestration industries, consumers would look for this guarantee when choosing a tradesman to ensure that their money and their home were protected. Guarantee insurance was always 'best practice', but since June 2014, all tradespeople must provide an IBG with every glazing installation. Without an
IBG
, a finished project will not be able to be registered under self-assessment schemes.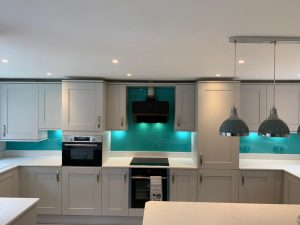 The CPA offer tradesman insurance for any trade
We are leading providers of
Insurance Backed Guarantees
and warranties for the construction, fenestration and home improvement industries.We provide tradesmen insurance for the following trades. If you're not on the list, it's likely that we can still cover you.
Get in contact
with the CPA team today to see if we can offer you IBG insurance.• Window, Door & Conservatory Installers • Builders • Contractors • Roofers • Carpenters & Joiners • Renewable energy • Alarms • Air source and ground source heat pumps • Bathroom suppliers & installers • Kitchen suppliers & installers • Garden buildings • Orangeries • Garage conversions • Loft conversions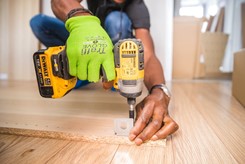 Alternative dispute resolution
If you've received a complaint about an installation, product or service and you've been unable to directly resolve the issue; an independent third party could provide the solution.At the CPA, we provide an
Alternative Dispute Resolution
(ADR) service. Depending on your specific problem we can offer:• Conciliation • Mediation • Adjudication • Arbitration • Ombudsman schemesSave time, money, and unnecessary stress with expert impartial help from the CPA. Lengthy court battles can become a thing of the past with
ADR
from the CPA. Find out more about our APR process
here
.
Why choose The CPA?
Consumers recognise the value of choosing tradesmen validated and vetted by the
CPA
. When you join the CPA, we will provide you with the necessary tools to provide your customer with complete peace of mind. What we offer:• 28+ years offering tradesmen insurance cover • Recognised & trusted consumer protection body • FCA approved insurance backed guarantees • Trustmark • Recognised as a leading IBG provider by FENSA • Campaigners for installer rights • Added value sales & marketing support • Personal service and feedback from customersIf you're looking for a fast and simple way to protect your business and your valued customers,
contact
the CPA today.