Join TrustMark to register for Green Homes Grant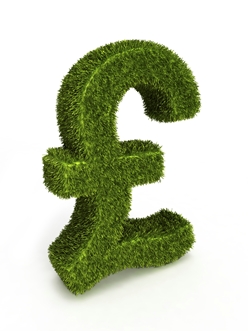 The UK government has now announced £2 billion of funding for the Green Homes Grant scheme. The scheme will give 600,000 UK homeowners the opportunity to improve the energy efficiency levels of their homes in line with the UK's carbon neutral target by 2050.
The plan means that the government will fund two thirds of any home improvement project which is covered in the scheme. For low income households, this may rise to 100% payment depending on individual circumstances. To find out more about your eligibility visit:
https://www.simpleenergyadvice.org.uk/
Register your interest for the Green Homes Grant:
Advice for homeowners
The government grants are available for eligible homeowners and will be provided in the form of vouchers. The vouchers can then be used to purchase a range of energy efficiency upgrades for their home including:
Cavity wall and roof insulation
Solid wall and under floor insulation
Solar panel installation
Single glazing replacement with double, triple, or secondary glazing
Energy efficient door upgrades
Heating systems upgrades – thermostats, heating controls etc.
The scheme will run from the end of September 2020 to the end of March 2021. All builders and installers registered for the scheme will need to provide TrustMark accreditation to give homeowners peace of mind that their work is of a sufficiently high standard.
TrustMark accreditation for Green Homes installers

TrustMark is the only government endorsed accreditation available for trade installers who work on residential installations. It was developed to protect both homeowners and installers and to create a network of trustworthy and highly skilled trades people.
The Green Homes Grant is being run in conjunction with TrustMark. All installers who offer their services through the Green Homes Grant scheme must have TrustMark accreditation. When a company registers as a TrustMark trader, they are pledging to provide the required levels of competence and to treat all customers fairly in accordance with the TrustMark Code of Conduct.
TrustMark registered installers can also provide their customers with financial protection in the form of comprehensive guarantees which protect the consumer in case a company should cease to trade. To find out more about the TrustMark accreditation for domestic installers visit:
https://www.trustmark.org.uk/ghgs
Registering as a TrustMark endorsed trader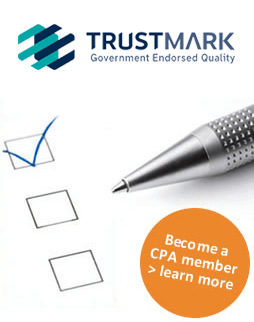 At The CPA, we have been providing tradespeople, installers, and construction companies with TrustMark accreditation for many years. Our vetting system is simple and effective and is designed to help installers and protect consumers. We have an extensive database of TrustMark registered installers which runs the length and breadth of the UK. This allows consumers to find TrustMark registered traders in their local area.
If you're a construction company or installer and you want to be part of the Green Homes Grant scheme, the first step is to register as a TrustMark endorsed installer. As a member of The CPA, you get access to professional support to apply for TrustMark accreditation. We make the process as simple and hassle free a s possible for all our members.
As a CPA member, you also become part of a nationwide database of approved tradespeople. This will help homeowners in your area to locate your services for any energy efficiency home improvements they wish to undertake.
Green Homes Grants to boost the UK economy
The Green Homes Grants scheme is set to help the UK economy in several ways. The funding will encourage homeowners to seek out registered installers to help improve their homes. In turn this will give financial support to businesses which may have been struggling during the Covid 19 crisis.
The scheme will also pave the way for the UK to embrace a more energy efficient future. Reducing carbon emissions is at the heart of the scheme. Lowering the national carbon footprint will help us all to do our bit to protect the planet and create a more sustainable society for future generations.
In summary, the Green Homes Grant scheme will help to:
Save households money on their energy bills
Reduce the UK's carbon emissions levels
Support thousands of traders by providing new work and income streams
Guarantee that all work is completed to a high standard through the TrustMark scheme
Give consumers full financial protection
To find out the latest developments regarding the Green Homes Grant scheme visit:
https://www.gov.uk/government/news/quality-assurance-at-heart-of-new-2-billion-green-homes-grants
If you're an installer and you'd like to become a CPA member and gain TrustMark accreditation contact The CPA today –
https://www.thecpa.co.uk/contact-us/
If you're a homeowner looking for a TrustMark approved installer, you can find out more about our trade members here:
https://www.thecpa.co.uk/consumer-home/what-is-a-cpa-member/